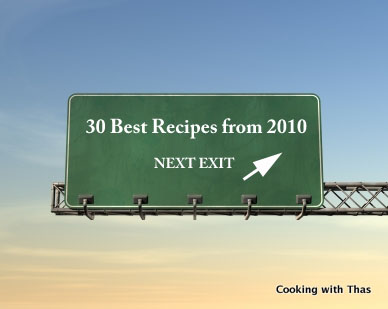 Much awaited results are out…
To be selected among the best is an incredible achievement worthy of praise… Chacko's Kitchen inaugural '30 Best Recipes' began at a time when recession was at its high, when we spoke about Food Business – including Food blogging as growing under these circumstances. A year down the line, after a lot of effort to create jaw-dropping and lip-smacking recipes, we thought one must draw a line to create the Best of the Best. Blogs are a great product of the internet age where committed housewives and professionals alike create and share innovative recipes. So, we decided to invite nominations for 2010 from the bloggers and a panel to select them.
This year to our pleasure we had Thasneen from Thasneen.com; Alka from SindhiRasoi.com and Smitha from LittleFoodJunction.blogspot.com who did a commendable job in promoting the event and creating this delectable list of '30 Best Recipes' for the common man.
Congratulations to all the bloggers who have made to the final list. We will see you all again in 2011 in a new pattern!