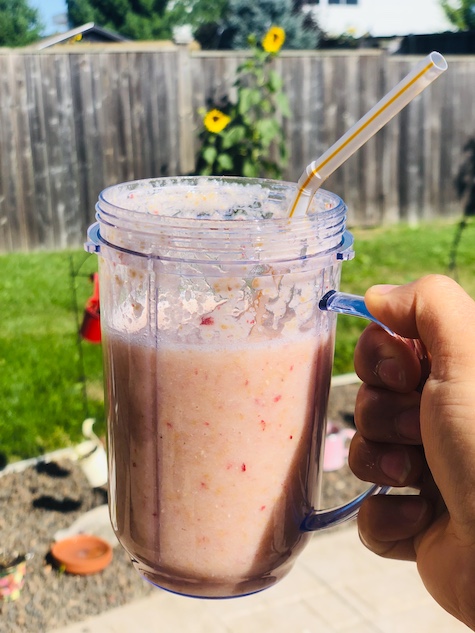 Healthy Smoothie to kick start your day…
This week, I've been having different kinds of smoothie for breakfast. Obviously, I love smoothies. It's healthy and filling and will help you to kick start your day in a cheerful and energetic way.
Smoothie No: 1: Strawberry, banana, apple and cereal smoothie.
To the mixed fruits-I also added cereal, made the smoothie taste yum along with coconut water.

Strawberry- Banana Cereal Smoothie- Healthy Smoothie Recipe
Ingredients
Strawberries halved- 4
Apple- ½ apple
Banana- ½ banana
Cereal- ¼ cup
Coconut water- ½ cup
Instructions
Add all the ingredients into a blender cup and blend till smooth.
This will make 1 tall glass smoothie.
For making more, increase the ingredients accordingly.