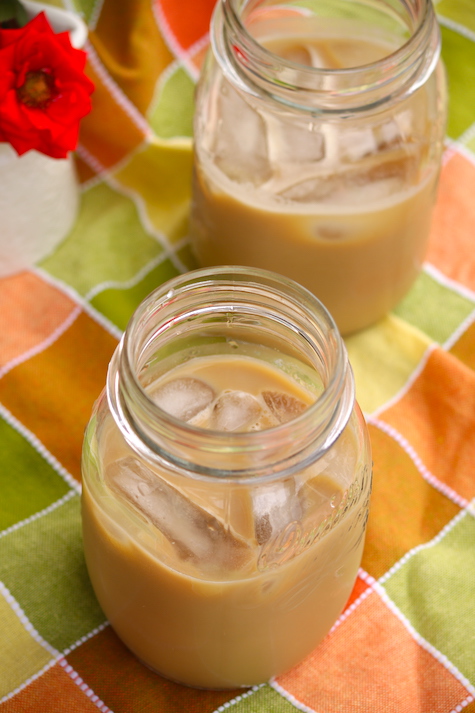 Beat the heat with this delicious instant iced coffee…
Summer is in full swing. Being an outdoor person and a sunshine girl, I'm enjoying every bit of Summer. However, when the temperature goes beyond 30 degrees C feels too hot as well. As in Canada, we have freezing cold winter, in sub-zero temperature. Hence, we complain when it gets too cold and too hot 😀 On certain days in Summer, the weather is so perfect that I wish I could freeze that forever.
In Summer, I try different kinds of mocktails and drinks. On weekends, I love to sip homemade Iced coffee in the afternoon. It's easy to make and tastes better than the ones we get from the coffee shops.
Cooking Video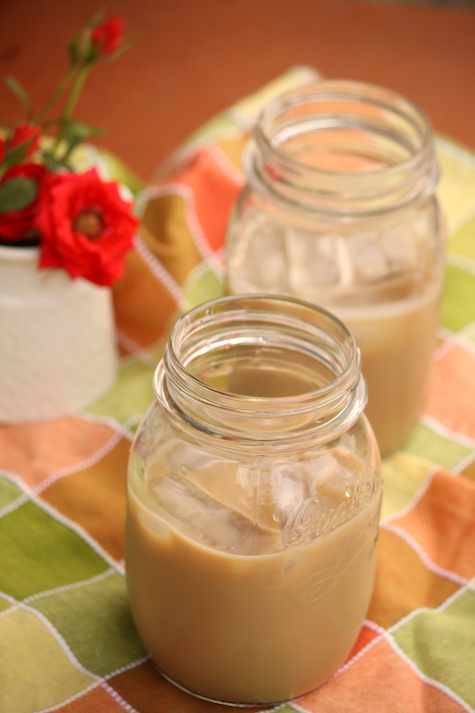 Instant Iced Coffee Recipe- Instant Iced Espresso
Ingredients
1 cup lukewarm water
3 tbsp Espresso or Instant Coffee
1 cup chilled milk
1 tsp Vanilla extract
3 tbsp Sweetened Condensed milk
Ice cubes
Instructions
Warm the water in the microwave or over stove-top. Don't heat the water till it boils.
Add espresso or instant coffee to lukewarm water, combine well.
Add vanilla extract & condensed milk to milk, combine well.
Combine milk and black coffee.
Add ice cubes to a mason jar, pour coffee over it and enjoy!
If you prefer, you can top with whipped cream, chocolate syrup etc.
Without whipped cream and chocolate syrup, this will be a healthy drink. You can replace condensed milk with coconut sugar or stevia.