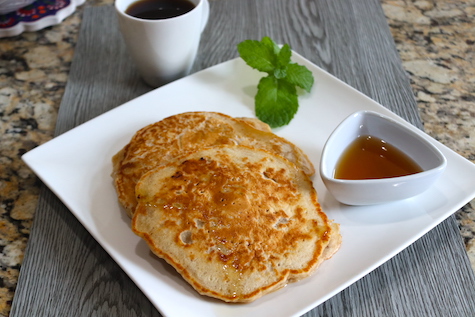 Healthy & Hearty Apple Banana Pancake…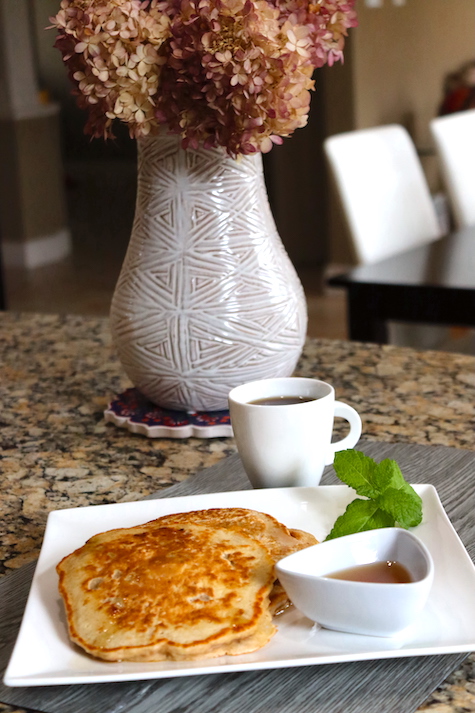 Banana Apple Pancake
Ingredients
All-purpose flour- 1½ cups
Baking powder- 1 tsp
Apple, pureed- 1 apple purred with ½ cup water
Ripe Banana, mashed- 1
Egg- 1
Almond butter- 1 tbsp (optional)
Vanilla extract- 1 tsp
Ground cinnamon- ¼ tsp
Water- ¾ cup or enough to make batter
Instructions
In a bowl, combine flour & baking powder.
Puree 1 apple along with ½ cup water.
In another bowl, mash the ripe banana with a fork.
To the mashed banana- add the pureed apple, almond butter & egg; combine well without any large lumps.
Add vanilla extract and ground cinnamon; combine well.
Add the mixture to the flour mix, combine well using a fork.
Add ¾ cup water, or enough to make a smooth batter.
Place a non-stick pan over medium heat.
Add 1 tbsp butter, let it melt.
Pour 1 large spoonful of batter on butter.
Let the bottom side turn golden brown, flip it over & let the other side cook.
Cook over medium heat so the inside of the pancake will cook well.
Transfer to a plate, drizzle maple syrup & enjoy.