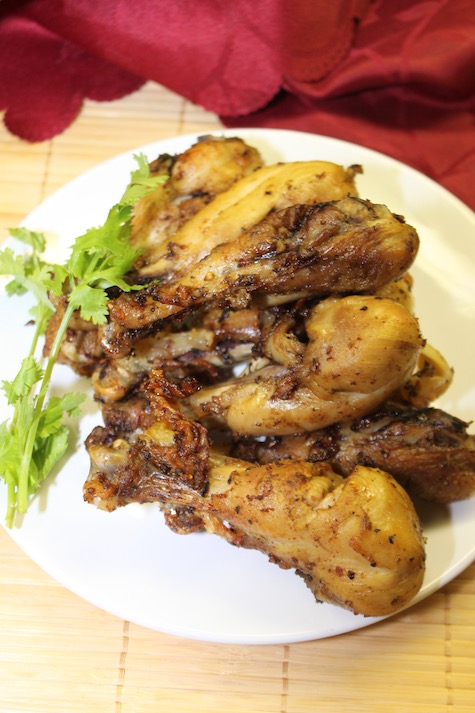 Chicken legs cooked in the healthiest way possible in the ActiFry…
Peri Peri seasoned chicken legs air fried in the TFal ActiFry Genius for just 30 minutes- perfectly cooked and slightly crispy chicken legs are ready.
Healthy Air fried Chicken Drumsticks- Healthy Chicken Legs
Ingredients
Chicken legs- 10 (without skin)
Peri Peri seasoning- 2 tbsp
Olive oil- 1 tbsp
Lemon juice- 1 tbsp
Salt- a few pinches (if seasoning doesn't have salt added in it)
Instructions
Remove the skin from the chicken legs, pat dry them with kitchen paper towel.
Add the chicken legs into a bowl, season with peri peri seasoning, olive oil and lemon juice.
If there is no salt added to the seasoning, add a few pinches of salt.
Combine well.
Spread the legs evenly into the main basket.
I didn't use the paddle.
Select Mode 6- this mode is for cooking chicken ( I used TFal ActiFry Genius XL).
Set the time to 30 minutes.
After 30 minutes of cooking, turn off ActiFry.
Serve the chicken legs along with your favorite salad.
Notes
You can add any kind of seasonings you prefer.