Refreshing Summer drink- Ginger lemon Strawberry soda…
It was one sizzling hot day today, all I wanted was a drink to cool off. I ended up making this incredible ginger lemon soda with strawberries in it.
As soon as I sipped this, it started to rain…what more do I need??? Enjoyed the rain, the drink and I'm all ready to kick off a great week…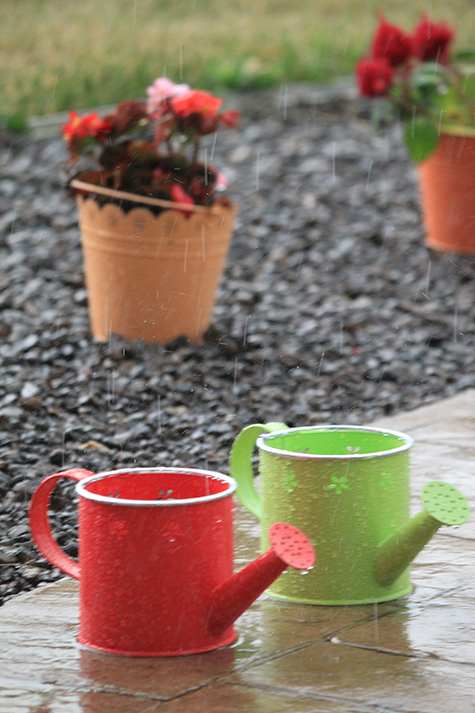 Refreshing Ginger Lemon Strawberry Soda- Summer Drink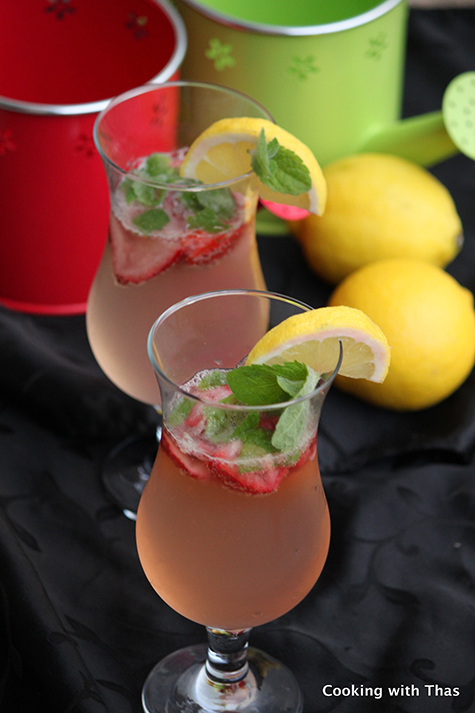 Ginger Lemon Strawberry Soda
Ingredients
To make Ginger-Sugar Syrup
Sugar- ½ cup
Ginger, grated- 2 inch slice
Water- ¾ cup
For making the drink
Lemon juice, freshly squeezed - ½ to 1 tbsp/tall glass
Ripe Strawberries, halved- 2/tall glass
Mint leaves- 4 leaves/tall glass
Soda, chilled- as needed
Instructions
Place a saucepan over medium heat, add sugar, grated ginger and water, heat the water and let the sugar dissolve completely.
Remove the pan from the heat and keep covered for 15 minutes.
Strain the syrup into a bowl through a sieve, press the ginger using the back of a spoon to release all the juice in it.
Place the bowl in the refrigerator, let chill well for 30 minutes to 1 hour.
Half the strawberries, make sure to use ripe strawberries.
Into a tall glass, add 2 halved strawberries.
Mash the strawberries slightly using a spoon to release the juice.
Pour 3 tbsp of chilled ginger syrup.
Add ½ to 1 tbsp of freshly squeezed lemon juice.
Add fresh mint leaves.
Add chilled soda and stir well.
Serve immediately. You could even add some ice cubes.
Notes
You could even use peach, orange, kiwi, watermelon etc instead of strawberries.