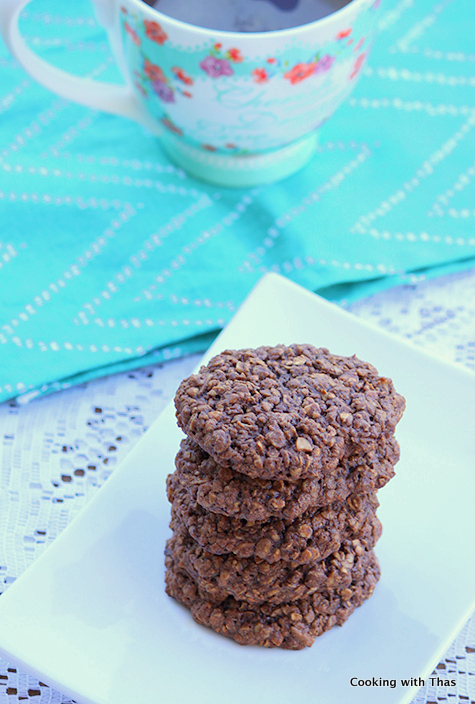 Nutella Oatmeal cookies made with just 4 ingredients…
This is absolutely my kind of recipe, with just 4 ingredients and in less than 15 minutes delicious cookies will be ready to munch on. Last Sunday, I had a sudden craving for cookies. I geared up to bake cookies and realized that I didn't have all purpose flour to bake cookies. That didn't stop me from baking cookies. I had nutella in my pantry and thought of making something out of it. I googled for some recipe ideas and stumbled upon the recipe for making Flourless Nutella Oatmeal cookies with just 4 ingredients. by Kirbie's cravings. 
I didn't even have to tweak the recipe and it was totally great. Nutella oatmeal cookies were ready in less than 15 minutes and I was seen enjoying them with a cup of coffee. My Sunday evening turned out to be perfect.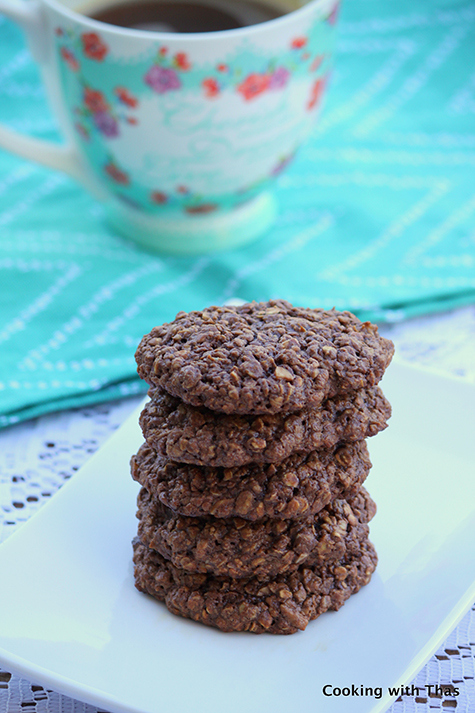 Preparation Pictures
Nutella Oats cookie dough
Nutella Oats cookie dough placed on baking sheet
Easy Nutella Oats Cookies- Flourless Nutella Cookies
Ingredients
Instant Oats- 1 cup
Nutella- ½ cup
Baking powder- ½ tsp
Egg- 1, large
Almonds, crushed- 2 tbsp (or use walnuts or pecans)
Instructions
Preheat the oven to 350 degrees F or 175 C.
In a large bowl, combine the oats, nutella, egg, baking powder and nuts of your choice together using a spatula.
Make small rounds and flatten slightly between your palms.
Place the flattened cookie dough on a baking sheet lined with parchment paper. Leave 2 inches of space between the 2 cookie dough as it will spread while baking.
Place on the middle rack in the preheated oven and bake for 12 minutes.
Take the baking sheet out of the oven and let cool down so that the cookies will firm up.
Enjoy these easy to make and delicious nutella oatmeal cookies with a cup of tea or coffee.