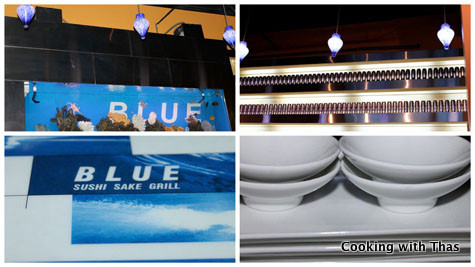 BLUE, a modern delight and Omaha's favorite Sushi Bar…
Several years ago, when I heard about Sushi and the ingredients it had, especially the presence of raw fish in it, I blindly said a big NO to them. Slowly this big NO turned into an "alright I will give it a shot", and then to "oh yeah, I like it", and then to a "big YES" and now I have started dreaming and craving about Sushi. My husband, who is a huge sushi fanatic introduced sushi to me and now we both enjoy sushi any time, any day.
When we were in Chicago, we used to go to a sushi place which was very near to our house. Whenever we had the yearning for sushi we just had to drive to that restaurant. But when we moved to NE, it took a while for us to explore the good restaurants in here. My craving for sushi had started ever since we moved to NE; I was kind of controlling my craving and was looking for a good place. Our good friends who have been here for long and who have a good taste for food, suggested BLUE to us. We couldn't wait much longer; hence along with our friends we went there for an early Saturday dinner.
As soon as I entered the restaurant, I was able to sense that I was going to have a good time there. Just as the name of the restaurant, it had a blue touch for everything there: lights, paints, chairs, candleholders etc. I found the whole setting pretty cool and hip. Since it was on a Saturday night, it was fully packed. Our friends had made the reservation; hence we were seated as soon as we got in and we were taken care of.
They had a pretty wide selection of sushi's, sashimi's along with tempura and other interesting seafood dishes. The sushi menu had so much to pick from. And there was something for everyone on the menu whether you like sushi or not. The atmosphere is great for a night out and they even have happy hour which is unbeatable!
I first ordered a Sweet Pomegranate Tea: It was refreshing with the pomegranate flavor in it, served in a Japanese cast iron tea pot.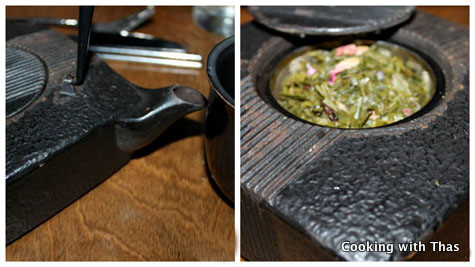 I started with a bowl of hot soup: Spicy Coconut Curry (mushrooms, scallions, tofu, cilantro and Thai basil)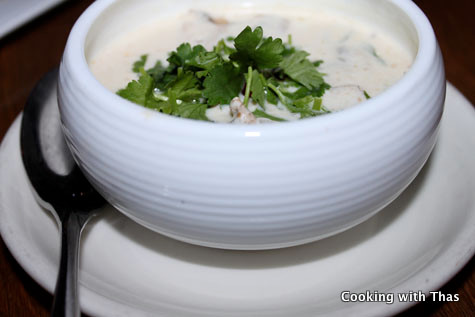 It was mildly spicy, rich in coconut with the bite of mushrooms, tofu, cilantro and Thai basil.
Here are the other dishes we had:
Shrimp Tempura: It was crispy, the shrimp had a soft texture and when dipped in the slightly spicy sweet sauce it tasted good.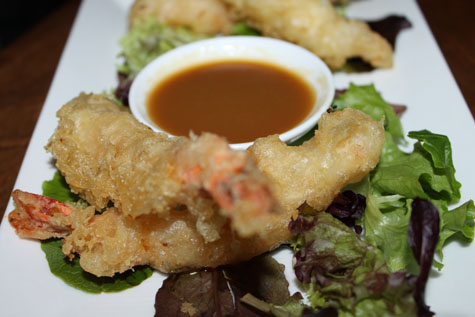 Fried Calamari: Along with fried carrots, scallions, red pepper and Japanese potatoes.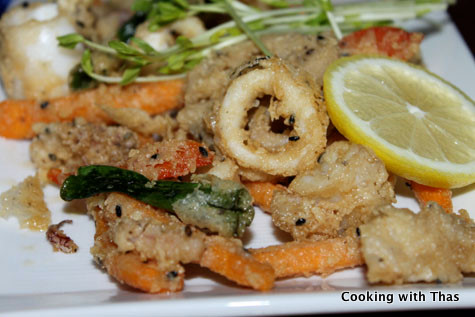 Firecracker Shrimp: Shrimp and glass noodles with Sweet chili sauce. This dish tasted incredible, the spicy and sweet sauce gave the shrimp and glass noodles a good kick.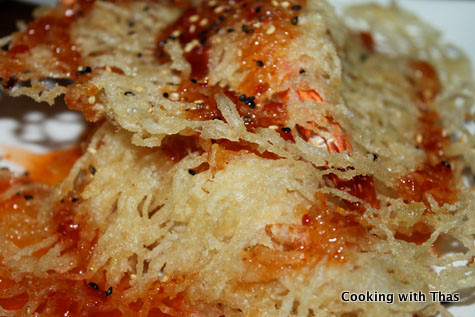 Japanese lump Crab cakes with Hot mustard Glaze: This crab cakes tasted different from the usual crab cakes. The hot mustard glaze had a strong flavor which literally made me drink some water after having this.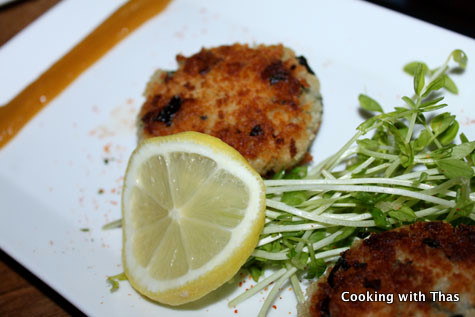 Broiled Diver Scallops: Chili Aioli, Lemon, Soy Sauce: The scallops had a sweet, buttery, spicy taste. I loved the plating of this dish on a scallop shells.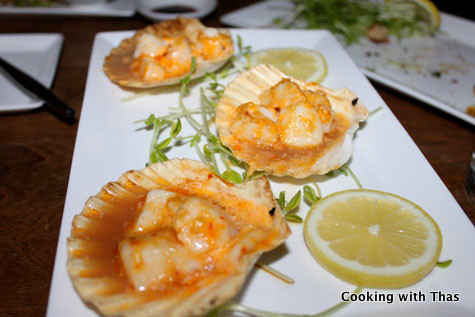 Chicken Tempura: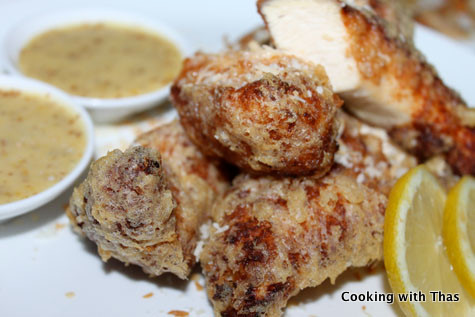 Spicy Sake and Spicy Salmon Rolls: with pickled Ginger and Wasabi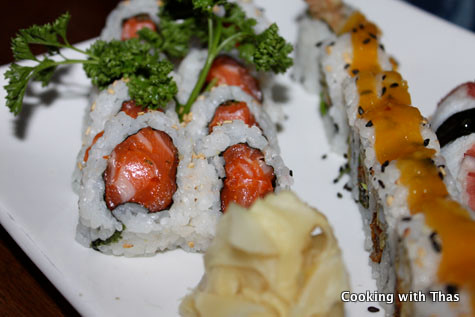 Buddha Rolls: Shrimp tempura, Eel, Cilantro, Mango sauce and Fresh Mango:
These rolls tasted phenomenal, loved the mango flavor in it.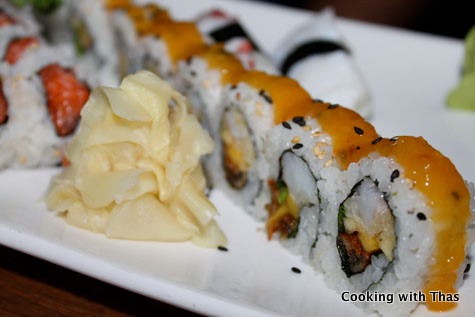 After having all these dishes, obviously we were pretty full and we couldn't even make another move. Yet, we didn't feel like winding up the dinner without having the final sweet touch on our tongue, especially after seeing my favorite Coconut Creme Brulee on the dessert menu. This dessert was totally worth ordering, rich coconut cream topped with caramelized sugar, couldn't get better than this:)
Coconut Creme Brulee: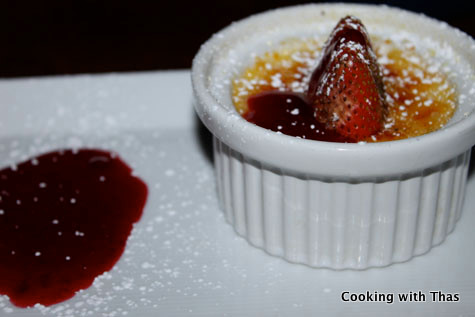 We really had a great dinner at BLUE with great food and with good friends. We will be going back to BLUE soon to try their other speciality Sushi's. If you are in Omaha and want to try a wide selection of Sushi and Sashimi, then do check this restaurant. The atmosphere, staff and menu's are unbeatable.
Have fun everybody!