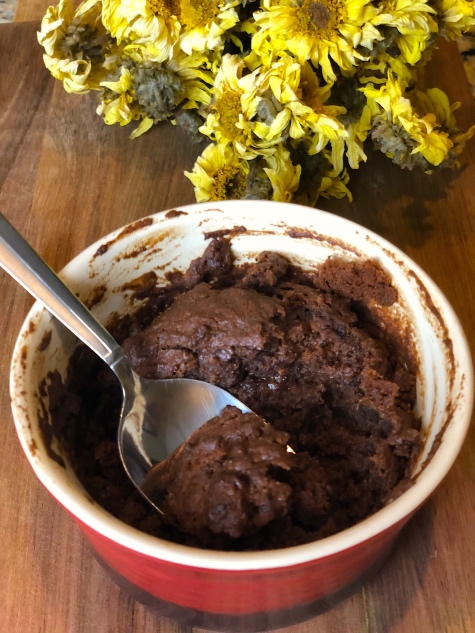 ActiFry cake in a Ramekin…
Yesss, you can bake a cake in the Actifry or should I say you can airfry a cake in the Actifry???
I used my popular cake in a mug cake batter recipe . In the AirFryer, I used Ramekin to make the cake. Making the cake batter is a breeze, just combine everything in the ramekin. I removed the paddle from the arifryer and placed the ramekin directly on the basket. I had to play with the time, so first air fried for 5 minutes at 350F, it was not done in 5 minutes. So, cooked for 10 more minutes. Total 15 minutes and the cake was cooked well.
I have a T-Fal ActiFry Genuis XL, in that I can place 4 medium sized (4.5 oz) ramekins.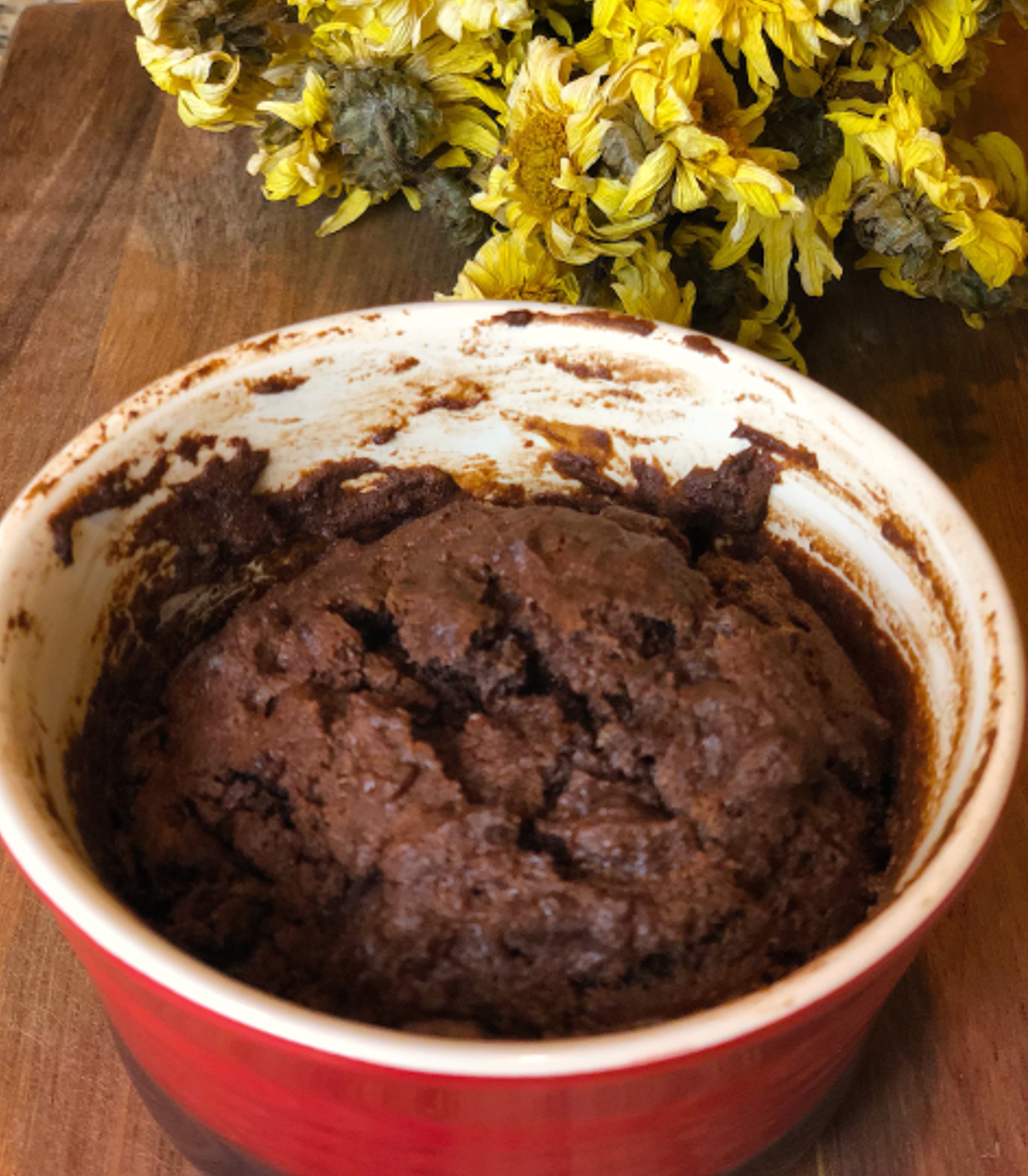 ActiFry Easy Cake- Cake in a Ramekin made in the T-Fal ActiFry
Ingredients
All purpose flour- 4 tbsp
Sugar- 1½ tbsp
Cocoa powder- 1 tbsp
Baking powder- ¼ tsp
Milk, skim or whole- 3 tbsp
Oil- 2 tbsp
Vanilla extract- ¼ tsp
Instructions
Use 4.2 oz or 136 mL ramekin, add all the above mentioned ingredients to the ramekin, combine well till smooth batter without any lumps.
Remove the paddle from the T-Fal ActiFry.
Place the ramekin directly on the basket. Close the ActiFry.
Set the temperature to 350 F.
Set the time to 15 minutes.
In T-Fal ActiFry Genius XL, you can place 4 ramekins on the basket.
Let cook for 15 minutes. After 15 minutes, insert a fork into the centre of the cake, it should come out clean.
Take the ramekin out of the ActiFry (it's hot so ensure to wear an oven mitten or use tongs).
Let cool down for a few minutes.
Enjoy, you could even drizzle some Maple syrup over the cake if you prefer or add whipped cream. YUM!