Delicious shrimp and mushroom stir fry in peanut butter…
Snow has started to melt and greenery has started to emerge, hence we thought of embracing the winter one more time before it's all gone. On Sunday afternoon we headed for a snow hike on a trial near to our house. It was such a beautiful sunny day, it wasn't cold and  we enjoyed every bit of our hike. Now, I am so ready to welcome the Summer. Sharing some of the pictures that I'd clicked while hiking.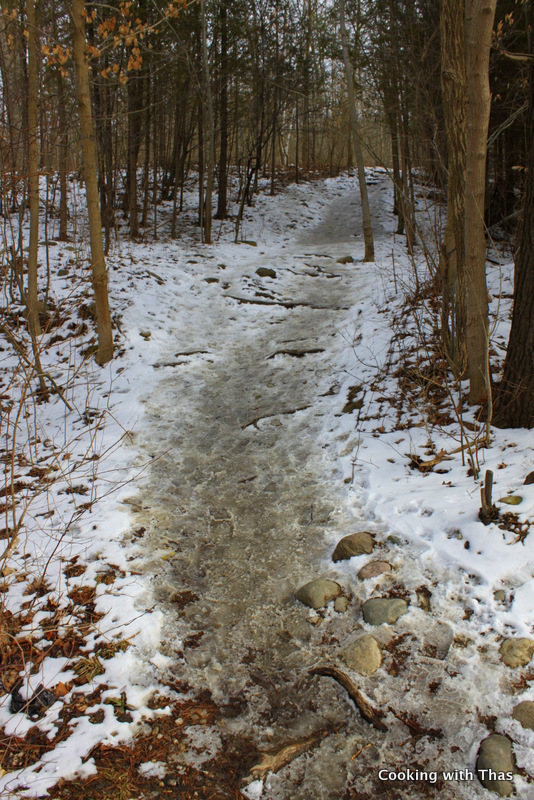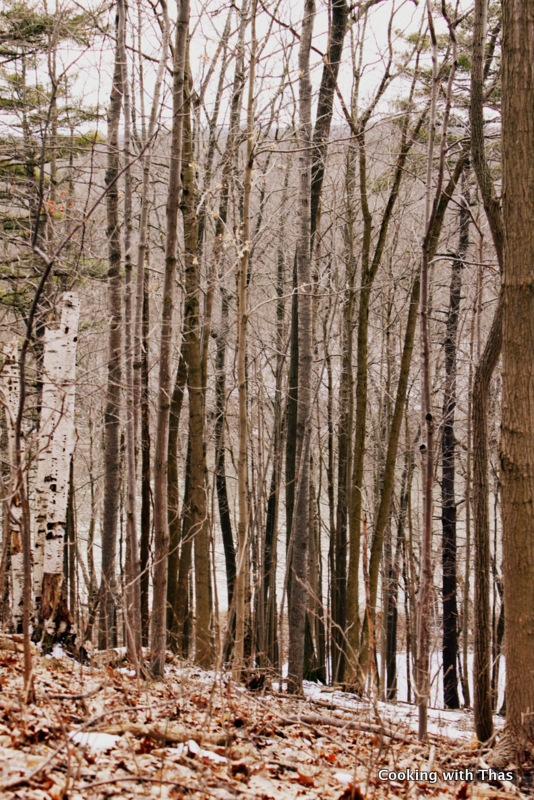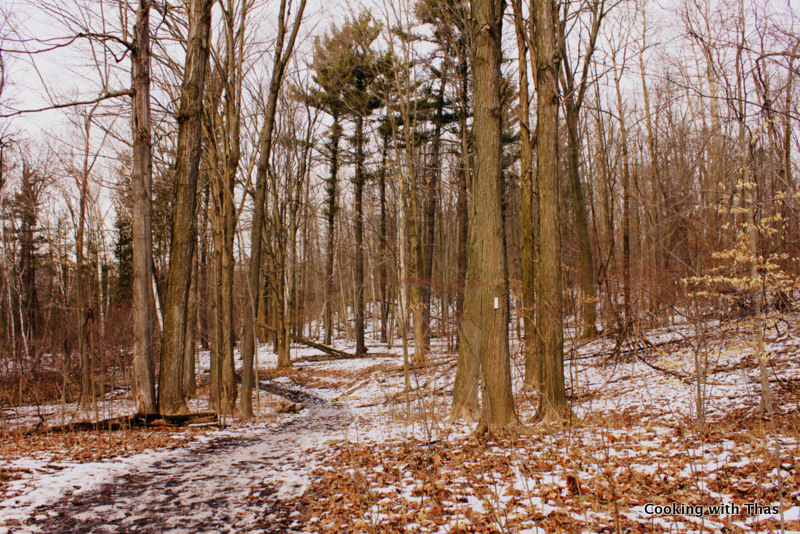 For my readers living in India, I'd like to introduce a way to help you save on your online shopping. CupoNation is India's largest coupon portal, launched with the intention of helping everyone out there to save big bucks on literally everything from hotels to baby products to kitchen essentials. They have collaborated with many top brands and retailers like Amazon, Dominos, Ebay, Expedia, Flipkart, Future bazaar, Jabong, Myntra, Yatra, Zansaar and the list is endless. All you have to do is sign up on their website and the best deals will hit your inbox in no time. Checkout if you need anything for your kitchen by going here and I'm sure you'll find some great deals.
I am also excited to share the recipe for making shrimp mushroom stir fry with you all. I added peanut butter while stir frying which made this dish more delicious. A delectable stir fry that can be served as an appetizer or as a side.
Step By Step pictures
To see all the 888 recipes published so far, please go to the recipe index.
If you enjoyed this post, subscribe to receive future posts


You can also subscribe via Facebook, Twitter and RSS