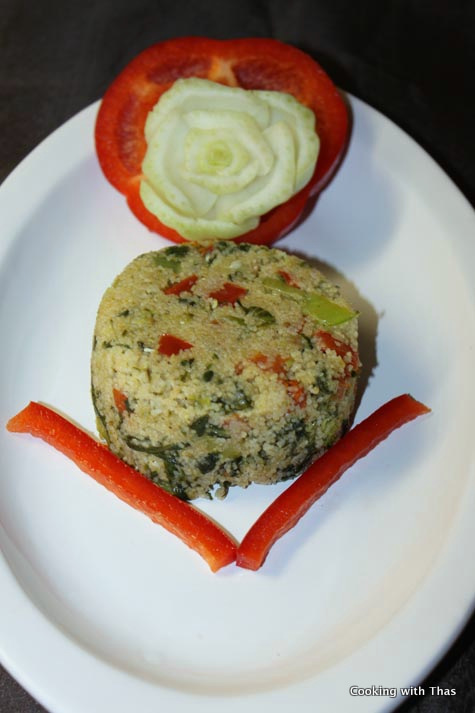 Two of my staple foods: pesto and couscous…
Pesto has been one of my most favorite ingredients and I dare to add it to most of the dishes I make. Pesto never fails to enhance the flavor and the taste of any dish, such a phenomenal sauce made with aromatic and healthy ingredients like basil, pine nuts and parmesan cheese. Pesto is always seen in my refrigerator and I want my pizza base spread with pesto, my pastas combined with pesto, veggies roasted with pesto, chicken rubbed with pesto, the list is endless…
The other day, I combined couscous with pesto. Just a few tablespoons of pesto and the blant couscous was instantly transformed into a delicious dish. I didn't even add any meat to this dish, pesto made all the difference.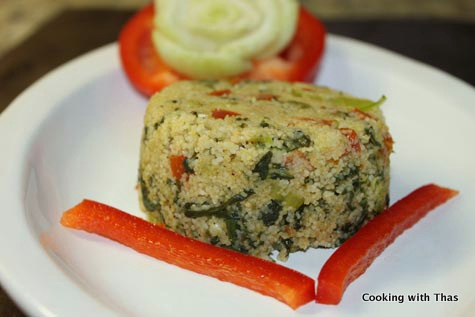 Step by step pictures
To see all the 881 recipes published so far, please go to the recipe index.
If you enjoyed this post, subscribe to receive future posts


You can also subscribe via Facebook, Twitter and RSS