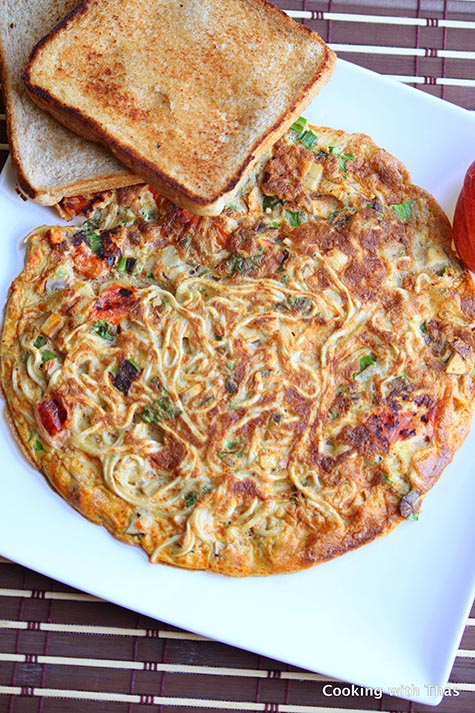 Omelette with a twist, noodles omelette…
Noodles Omelette Cooking Video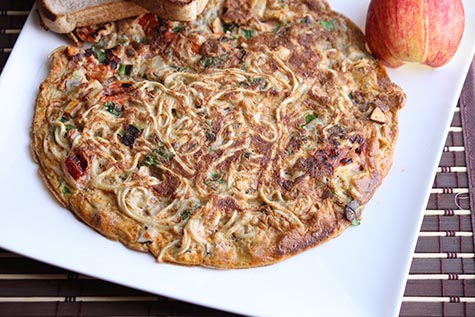 Noodles Omelette
Prep time:
Cook time:
Total time:
Ingredients
Eggs- 3
Green Onions, chopped- 2 tbsp
Mushroom, chopped- 1 tbsp
Tomato, chopped- 2 tbsp
Cilantro, chopped- 1 tbsp
Chili powder- ½ tsp
Coriander powder- 1 tsp
Cumin powder- ½ tsp
Ground pepper- 1 few pinches
Salt- a few pinches
Chow mein noodles, cooked- ¼ cup
Instructions
In a bowl, first beat the eggs using a whisk and then add all the other ingredients and combine well.
Place a non-stick pan over medium heat, grease with non-stick cooking spray.
Pour the egg mixture, let the bottom side cook well.
Flip it over and let the other side cook as well.
Transfer to a plate and enjoy with toast.