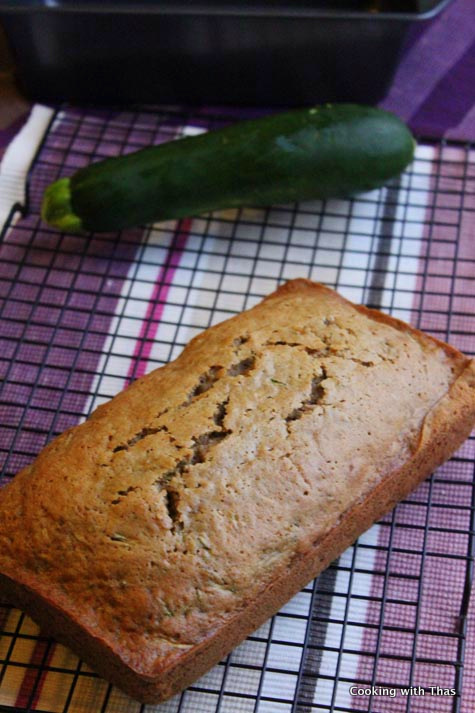 So moist, so soft and delicious…
My one week holidays literally came to an end today, as always holidays are never enough and it goes by in jet speed. Today, I had a get together with my friends at Western, it was so much fun catching up the girls with whom I had done research for 2 years. We giggled away and had so much fun. It's always great catching up with like minded friends.
After I got home in the evening, it started to rain heavily. I enjoyed watching the rain for sometime and then I felt like baking. Last weekend, I went veggie picking at the veggie farm near to my house. I had picked zucchini's as well, since then I was hit by the thought of making zucchini bread. I had tried zucchini bread a few times made by my co-workers. Even though, it's called bread the truth is that it tastes more like a simple cake. Zucchini doesn't have any taste so literally you wouldn't feel the taste of it, yet you are having a bread that has veggies in it.
Here is the video for making Zucchini Walnut Bread
Zucchini Farm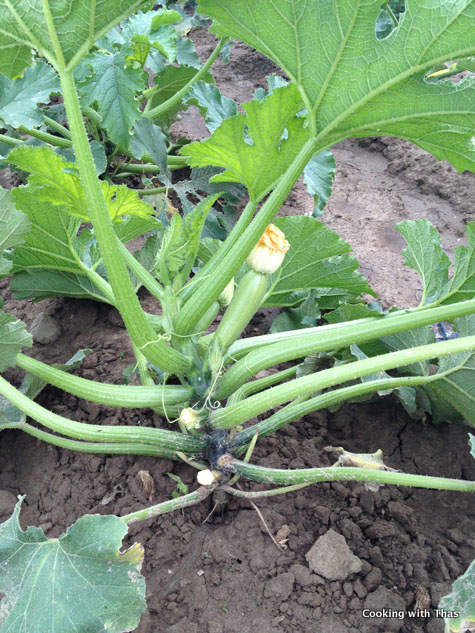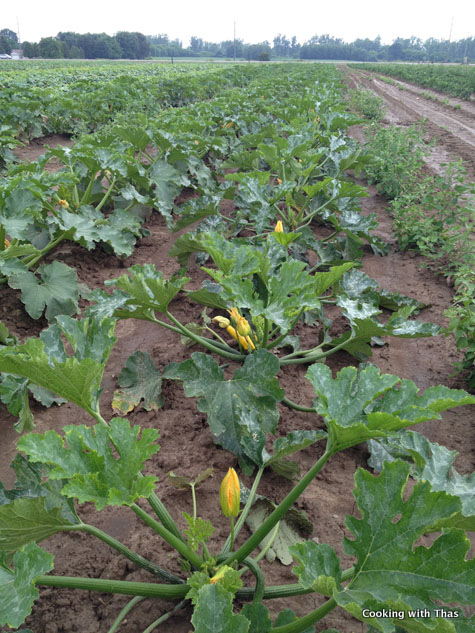 This is a super moist and soft bread, it just melts into your mouth and it's Zucchini bread…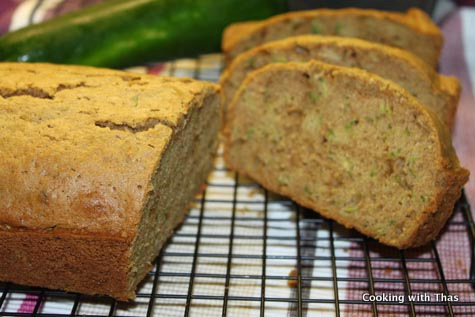 Preparation Pictures
Grated Zucchini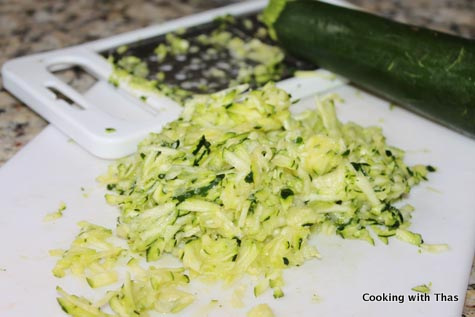 Beating eggs and sugar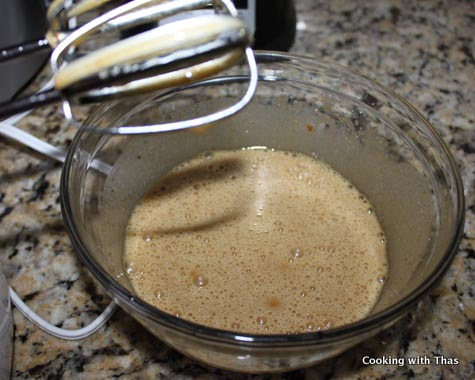 After adding grated zucchini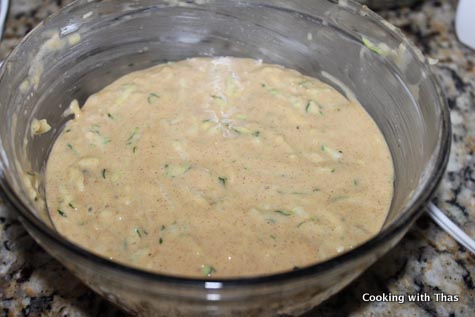 Batter poured into a pan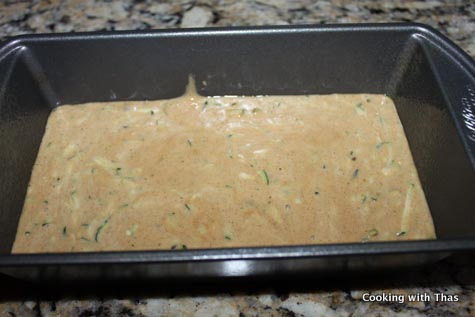 Zucchini Bread - Moist and Delicious Zucchini bread
Ingredients
Zucchini, grated with skin on- 1½ cups
Brown sugar- 1 cup
Extra virgin olive oil or vegetable oil- ⅔ cup
Vanilla extract- 1½ tsp
Eggs, large- 2
All purpose flour- 1½ cups
Baking powder- ½ tsp
Baking soda- ½ tsp
Ground cinnamon- 1 tsp
Ground dry ginger- ½ tsp (optional)
Salt- ¼ tsp
Instructions
Preheat the oven to 350 F.
Wash the zucchini's well and grate it on the larger holes of a grater, you could keep the skin. One medium sized zucchini yielded 1½ cups of grated zucchini.
In a large bowl, combine the flour, baking powder, baking soda, ground cinnamon, ground ginger and salt.
In another bowl, combine the brown sugar, vanilla extract and oil.
Add eggs one at a time and beat it using an electric hand mixer.
Add the flour mix to the beaten egg/sugar, beat it until well incorporated.
Add the grated zucchini and combine well to the batter using a spatula.
Grease a 9 inch loaf pan with cooking spray.
Pour the prepared batter into the pan, fill only ¾th of the pan.
Place the pan on the middle rack in the oven.
Bake for 40 to 45 minutes or until a fork inserted into the middle of the bread comes out clean.
Remove the pan from the oven, transfer to a cooling rack and let cool down for a few minutes.
Using a sharp knife, slice it and serve with coffee or tea.