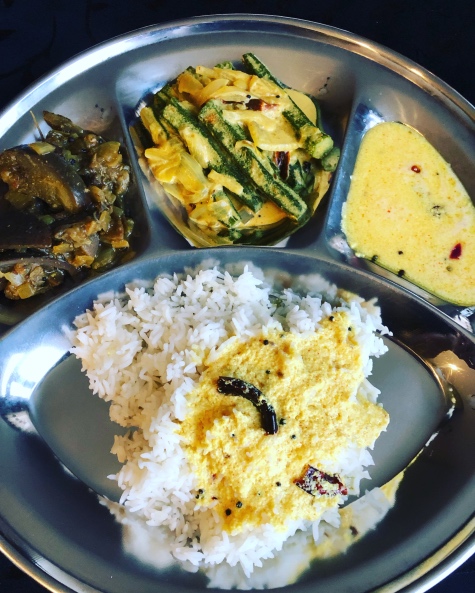 Kerala style vegetarian lunch: Okra or Lady's finger Korma, Sweet and Sour Brinjal or Eggplant, Yogurt or Curd-Moru curry and Rice…This is truly a comfort food for South Indians.
Sona Massori Rice- Cook 2 to 3 cups Sona Massori rice in enough water taken in a huge saucepan over stove top for 20 minutes or till rice has cooked. Or cook in a rice cooker.
I didn't add tomatoes for the okra korma that's on the plate- I was out of tomatoes that day 🙁 with or without tomatoes, tasted delish.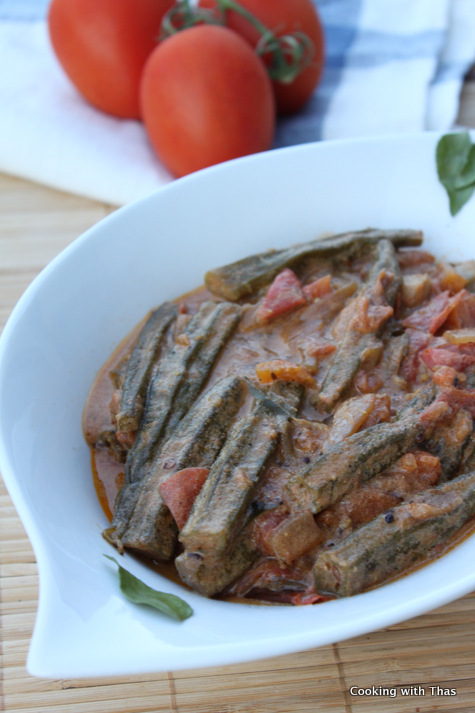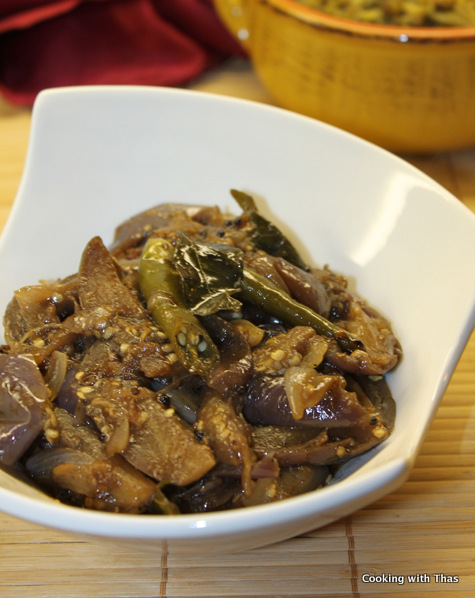 Yogurt or Curd or Moru curry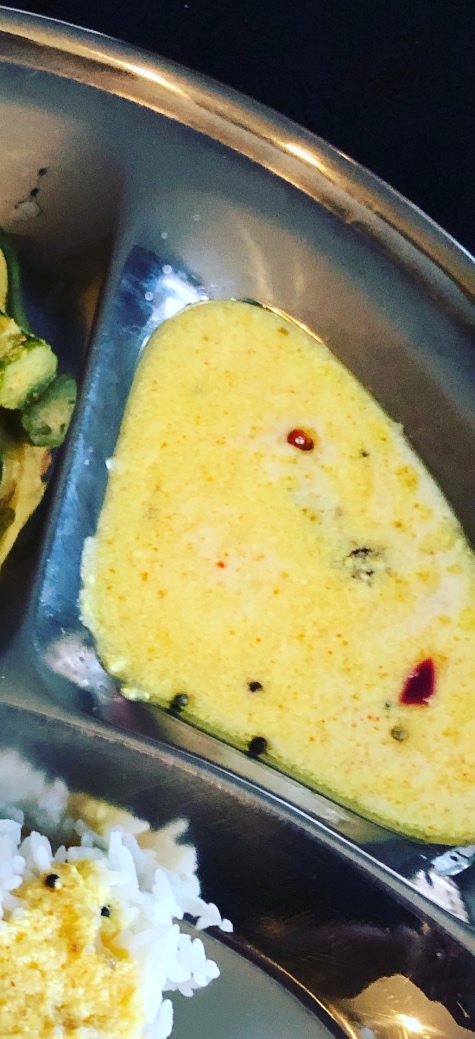 Recipe:
Ingredients
To Grind
Yogurt- 1 cup
Small or Pearl onions- 2
Ginger, chopped small- 1 inch slice
Cumin seeds- 1/2 tsp
Turmeric powder- 1/4 tsp
For cooking
Oil- 1/2 tbsp
Mustard seeds- 1 tsp
Dried red chilies- 2
Curry leaves- 1 sprig
Preparation
In a blender, add all the above mentioned ingredients 'to grind' to a smooth paste.
Heat a saucepan over medium heat, add oil, let turn hot.
Add mustard seeds, let splutter.
Add dried red chilies and curry leaves, sauce for a few seconds.
Lower the heat, add the ground mixture and add around 1/2 to 1 cup water to thin it down.
Add salt to taste. Combine well and cook at low heat for a minute.
Don't cook over high heat as the yogurt will curdle.
This is a simple curry, a side dish that is usually poured over the rice and enjoyed.