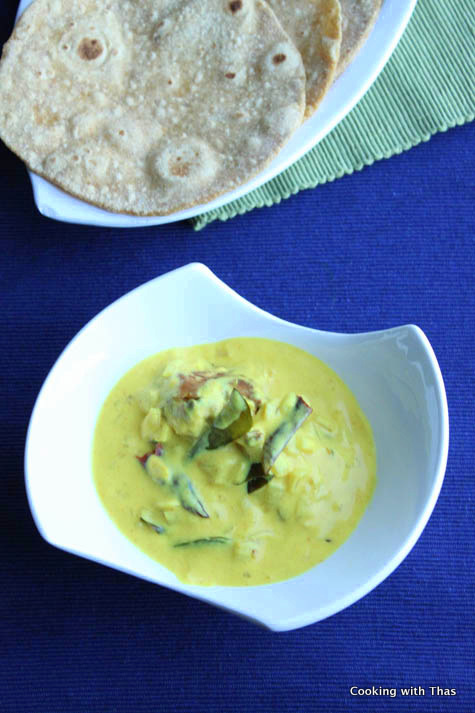 North Indian Vegetarian delicacy…
Today, by noon I was so sure about what to make for dinner. My mind was full of this kadhi pakora. One of my Indian co-workers shared this dish with me for lunch, it tasted so delicious and I made up my mind to try this for dinner. Though I was aware of this dish and the recipe, I hadn't tried it before. The best part is that this dish doesn't call for any complicated ingredients. If you have besan or gram flour and yogurt, this dish can be made in no time.
Basically, veggie fritters are dipped in a yogurt sauce. Yogurt imparts the slight sourness to this dish which is what makes this dish tasty and unique. While making fritters, you could add different kinds of veggies or just with onions; I made mixed veggie pakoras. This is definitely a very delicious vegetarian dish that can be served with chapati or rice.
Preparation Pictures
Pakora batter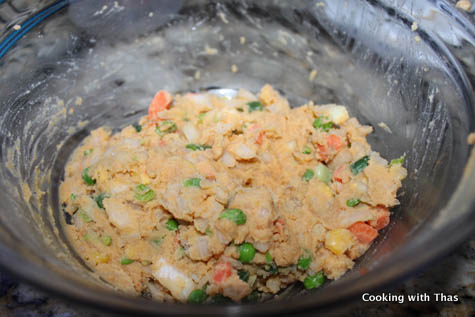 Frying pakoras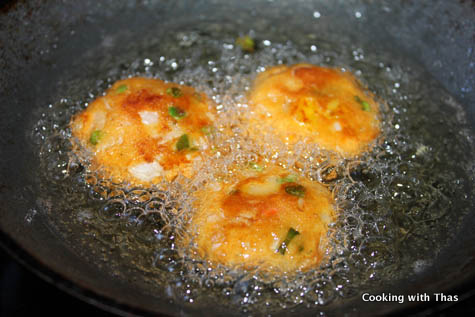 Veggie Pakoras or fritters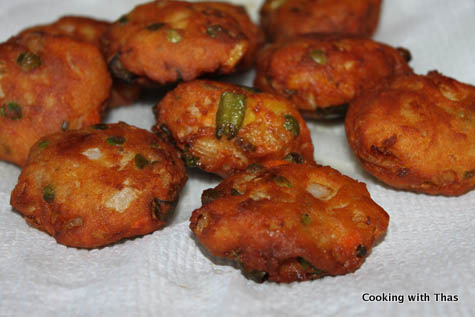 Yogurt-besan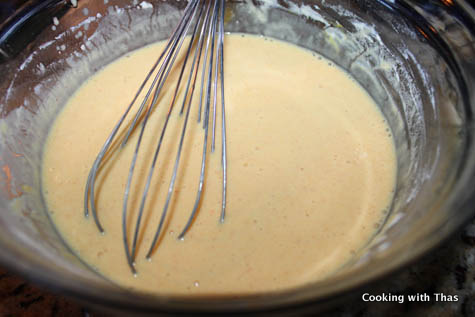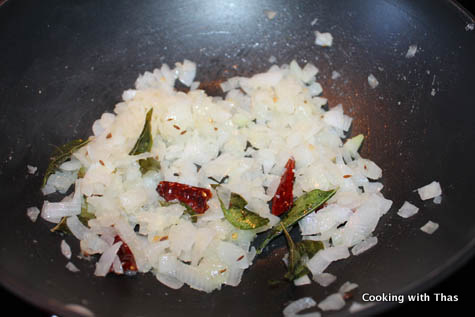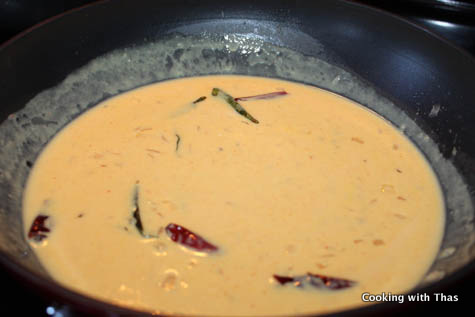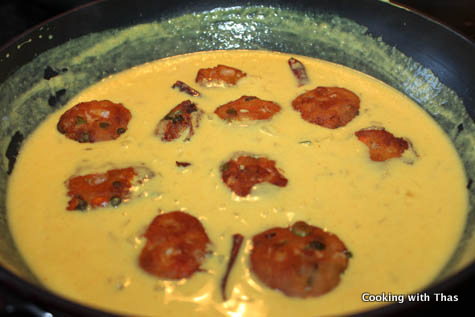 Kadhi Pakora - Veggie Fritters in Yogurt - Gluten Free
Ingredients
For making Pakora or fritters
Onion, chopped small- 1
Mixed veggies, chopped small- 1 cup (carrot, beans, corn, peas)
Potato, boiled or microwaved- 1, large
Gram flour or besan- ¾ cup
Ginger-garlic paste- 2 tsp
Chili powder- 1 tsp
Ground cumin- ½ tsp
Baking powder- ¼ tsp
Salt- to taste
Water- a few tbsps
Oil- for deep frying
For making Kadhi or Yogurt Sauce
Yogurt, thick- 1½ cups
Gram flour or besan- 3 tbsp
Water- 2 cups
Turmeric powder- ½ tsp
Chili powder- ¼ tsp
Salt- to taste
While cooking
Oil- 2 tbsp
Cumin seeds- 1 tsp
Whole dry red chili- 2
Curry leaves- 1 sprig
Onion, chopped small- 1
Ginger-garlic paste- 2 tsp
Salt- to taste
Instructions
In a bowl, combine all the above mentioned ingredients except oil to make pakora, add a few tablespoons water so that the flour binds well with the veggies. Do not add excess water.
Make small rounds and deep fry in oil till golden in color. Transfer to a kitchen paper towel, keep aside.
In a bowl, whisk yogurt and gram flour together without any lumps.
Add turmeric powder, chili powder, salt and water to the yogurt mixture, combine well.
Place a deep pan over medium heat, add 2 tbsp oil, let it turn hot.
Add cumin seeds, dry red chilies, curry leaves, saute for a couple of seconds.
Add onion and a pinch of salt, saute till onions turn translucent.
Add ginger-garlic paste, saute for a couple of minutes.
Add the prepared yogurt mixture, keep stirring till it starts to boil.
It's important that you keep stirring the mixture, else the gram flour will thicken at the bottom.
When the yogurt sauce starts to boil, add the fried pakoras.
Gently, pour the sauce over the pakoras and cook for a couple of minutes.
Remove the pan from the heat and keep covered for sometime.
Serve with chapati or rice.