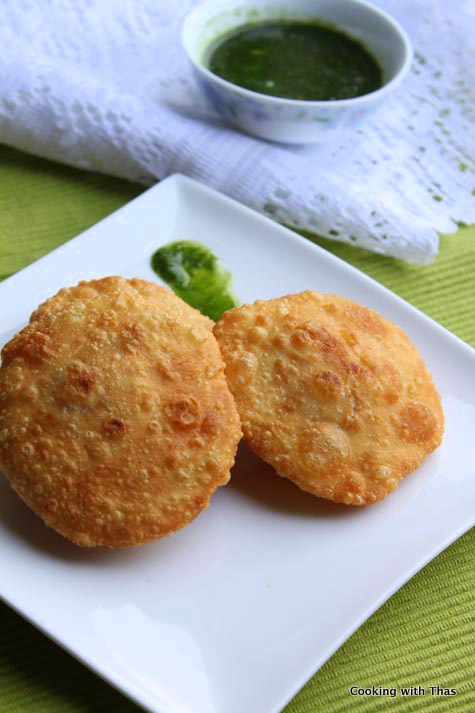 Crispy crunchy kachoris…
Last weekend, I had watched a few episodes of Masterchef India, I'm awed by the creativity and talent of the contestants. In some episodes I've seen some of the contestants making kachori. By looking at it I got an idea that it was more like stuffed poori. Kachori is a North Indian snack which is popular in Gujarat, Rajasthan, Maharashtra etc. I haven't tasted kachoris before, however in my family we make a similar snack beef stuffed poori. These beef stuffed poori's are so delicious and is one of my favorite snacks.
Making kachori was on my top to-do lists. Yesterday, I read a lot about kachoris and it's preparation. Even though, the outer part remains the same, which is a dough made of flour, it's the stuffing that changes from one state to another. The stuffing can be made out of urad dal, chana dal or moong dal, it's mostly a savory snack. In Rajasthan, onion kachori is a very famous one. People with sweet tooth don't be disappointed as the stuffing can also be made sweet and the kachoris can be dipped in sugar syrup as well, they are called Mawa kachori.
I made the stuffing with moong dal, the dal can be either cooked or made into powder and then mixed with other ingredients. I found grinding the moong dal was much easier and so my stuffing was made with ground moong dal or moong dal flour.
Stuffing recipe courtesy Manjula's Kitchen
Step by Step Pictures
Kneaded Dough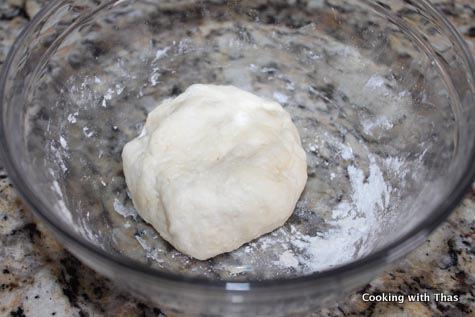 Roasting Moong dal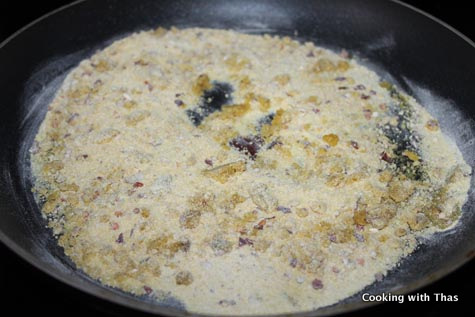 Roasted Moong dal before adding oil and water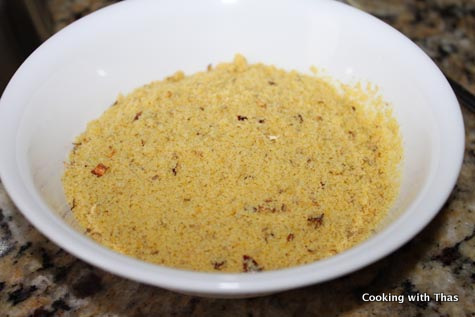 Moong dal stuffing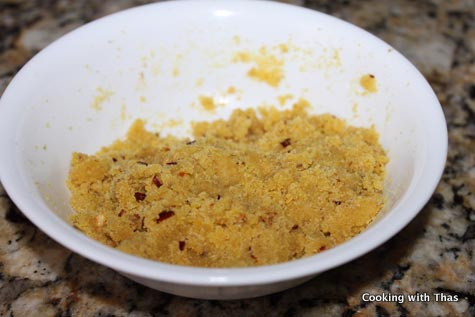 Stuffing dough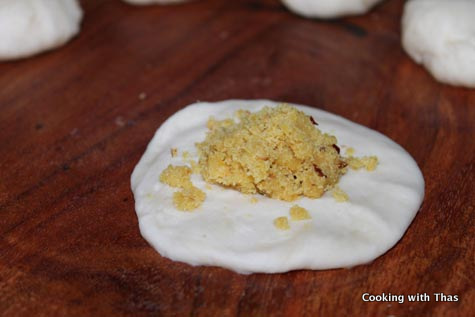 Wrapping the dough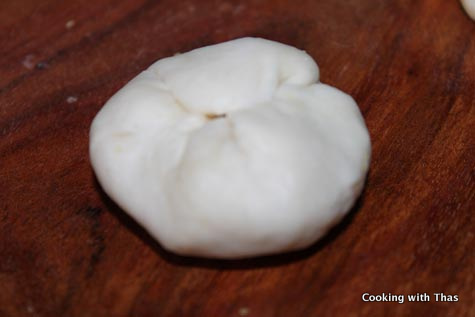 Flattened stuffed dough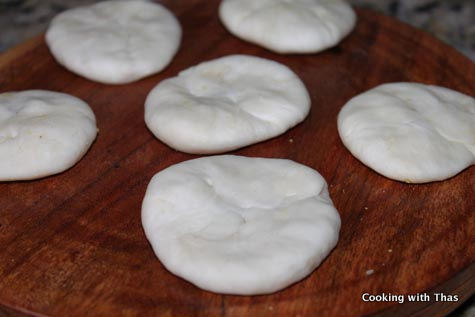 Frying Kachori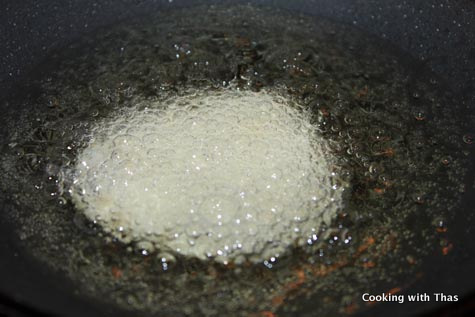 Frying Kachori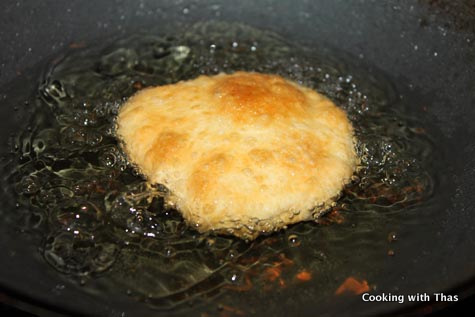 Kachori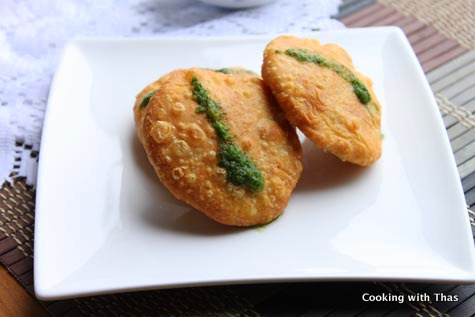 Kachori - Mung bean stuffed Poori
Ingredients
For making the dough
All purpose flour or Maida- 2 cups
Ghee or Oil- 2 tbsp
Cold water- ¼ cup and a couple more tbsp
Salt- a few pinches
For making Stuffing
Moong dal, without skin- ¼ cup
Fennel powder- ¾ tsp
Coriander powder- 1 tsp
Red chili flakes- 1 tsp
Ginger powder- ¼ tsp
Mango powder or Amchoor powder- ½ tsp
Asafetida- a pinch
Salt- to taste
Oil- 1 tbsp
Water- 3 tbsp
For frying
For making Easy Mint-Cilantro Chutney
Cilantro- ½ cup
Mint leaves- 10 to 12
Green chili, chopped- 1
Mango powder or Amchoor- ¼ tsp
Salt- a few pinches
Water- a few tablespoons to make a paste
Instructions
Making stuffing
Grind the moong dal in a blender to a coarse powder.
In a bowl, combine ground moong dal with fennel powder, coriander powder, red chili flakes, ginger powder, mango powder and salt.
Heat a non-stick pan, add the moong dal mix into the pan and roast till the dal turns deep yellow in color and aromatic.
Transfer the roasted moong dal into a bowl, add 1 tbsp oil, combine well.
Add 3 tbsp water and combine well. The moong dal will absorb water and will bind well. The mix should be dry so don't make it mushy by adding too much water.
Keep aside.
Making dough
In a large bowl, combine flour and oil or ghee, mix till the flour turns into crumbs.
Add water little by little till a soft dough is formed, knead well, keep aside for 5 minutes.
Make small balls out of the dough.
Flatten the small balls between the palm of your hands.
Place ½ tbsp of stuffing into the center of the flattened dough.
Wrap it into a round shape and seal the ends.
Place the stuffed dough on your palm and flatten using your fingers into a thin round poori shape. Do not roll the stuffed dough, use your hands to flatten it.
Heat oil for deep frying in a frying pan over medium heat.
The oil shouldn't be too hot, if the oil is too hot kachori won't puff up.
Drop the stuffed dough into the oil and fry till golden brown in color.
Transfer to a kitchen paper towel.
Serve these crispy and crunchy kachoris with mint-cilantro chutney or tamarind chutney.
Making easy mint-cilantro chutney
In a blender, grind the above-mentioned ingredients for making the chutney along with a few tablespoons of water to a smooth paste