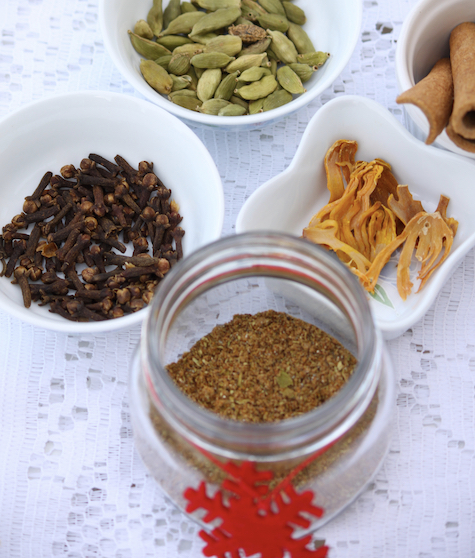 Garam Masala, an essential ground spice used in Indian cooking…
One of the unavoidable spices in Indian cooking is garam masala. I call it: the queen of all ground spices. Garam masala is a blend of several aromatic whole spices. It is easily available at all the Indian stores. However, store-bought garam masala lacks flavor and aroma. For that reason, I don't buy store-bought garam masala. Instead, I make my own garam masala from scratch in my own kitchen. My recipe is the easiest and the best.
There are many recipes for making homemade garam masala out there. I don't follow any of those recipes as I've my own recipe that I've been following for many years. I don't add a whole lot of whole spices for making my garam masala. A few aromatic whole spices ground well and my garam masala is ready in just a few minutes. It's packed with flavor and aroma; store in an air-tight container and you should be good to use for a couple of months.
I make small batches, this helps to retain the flavor and aroma. Increase the amount of whole spices accordingly to make a large batch.
Follow my recipe and you will get to make the best garam masala.
You can add 1/2 to 1 tsp of garam masala to Indian curries, biryanis or to other Indian dishes that call for garam masala.
Watch the video of making homemade garam masala
How To Make The Best Garam Masala- Easy Garam Masala Recipe
Ingredients
Whole cardamoms- 30
Whole cloves- 15
Whole cinnamon- 3-inch stick
Whole dried mace- 1
Instructions
Into a spice grinder jar, add all the whole spices and grind to a coarsely fine powder.
No need to roast the whole spices.
Make small batches to retain flavor and aroma.
Store in an air-tight container- will be good for a couple of months.