Chicken Empanadas - Mexican Appetizer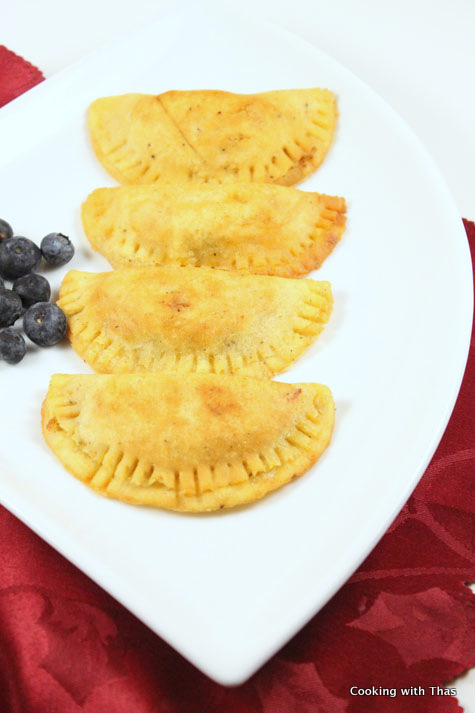 Masa Harina or corn flour- 1 cup
All purpose flour or gluten free flour- ½ cup
Yellow corn meal- ½ cup
Baking powder- ½ tsp
Salt- 1 tsp
Ground pepper- ½ tsp
Vegetable shortening- 1 tbsp
Warm water- 1 cup
In a large bowl, combine masa harina, flour, corn meal, baking powder, salt and ground pepper thoroughly.
Cream in the vegetable shortening.
Add warm water little by little and combining with the flour.
Knead the dough well and make them into a log shape.
Cover the dough with plastic wrap and refrigerate for 20 minutes.