Easy Healthy Buttermilk Drink Or Sambaram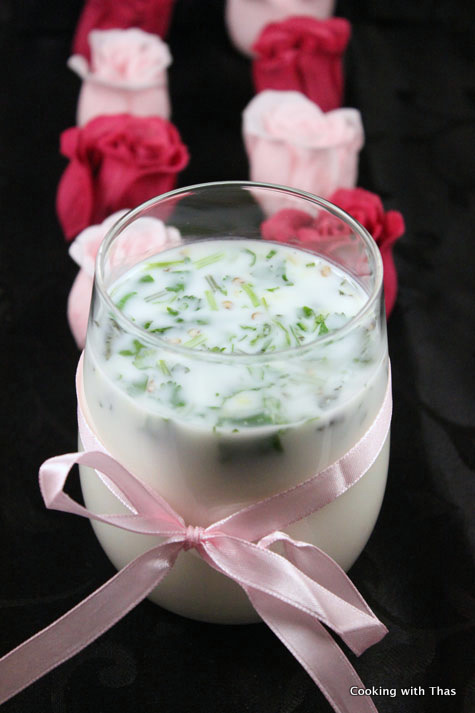 Buttermilk, chilled- ¾ cup
Cold water- ¼ cup
Grated ginger- ½ inch slice
Green chilies, chopped round- 3-4 rounds
Cilantro, chopped small- 1 tbsp
Curry leaves, chopped small- 2 tsp
Salt- to taste
Combine buttermilk and cold water together.
Using a grater, grate the ginger into the buttermilk.
Add green chilies, cilantro and curry leaves to it and combine well.
Usually this drink is not strained, you can serve it with all the added ingredients.
As you drink: your tongue will feel the spice, your nose will inhale the aroma from the herbs and ginger, your throat will enjoy the chill and as you finish it your body and mind will feel revitalized.