Gluten Free Chocolate Brownies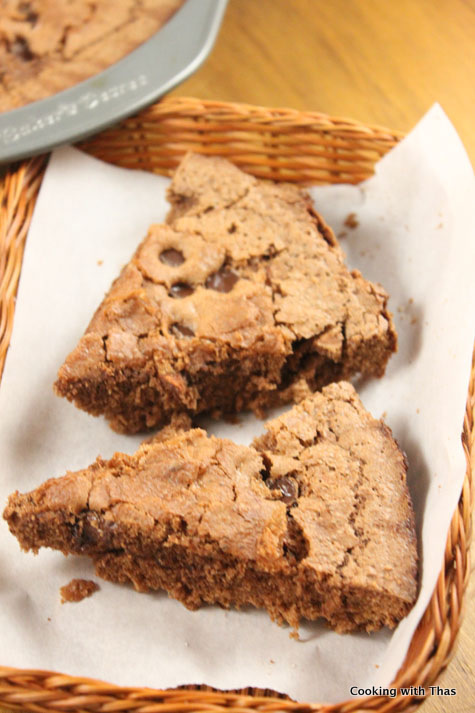 Chocolate squares, semi-sweet- 2 (2 oz/6 0g/each)
Margarine or Butter- ⅓ cup
Granulated sugar- ¾ cup
Vanilla extract- 1 tsp
Eggs, large- 2
Potato starch or potato flour- ½ cup (or use all purpose flour)
Baking powder- ½ tsp
Salt- ¼ tsp
Almonds, chopped or any other nuts- ½ cup
Semi-sweet chocolate chips- ½ cup
In a saucepan, melt chocolate squares and margarine or butter together over low heat.
Remove from heat, stir in sugar and keep aside.
In a bowl, beat eggs using whisk, one at a time.
Add: potato starch, baking powder, salt and chopped almonds.
Combine well and let stand for 5 minutes.
Grease a baking pan with butter and pour the batter into the pan.
Garnish the batter with semi-sweet chocolate chips.
Preheat the oven to 350 F (180 C).
Bake the batter for 25 minutes.
After 25 minutes, remove the brownies from the oven and allow it to cool down.
Gently cut into squares or triangle shapes using a sharp knife.
The outside of the brownies will be slightly crispy and soft on the inside.
You could also chill it in the refrigerator for sometime.
Enjoy!!!