Oatmeal Pancake with Maple-Strawberry Syrup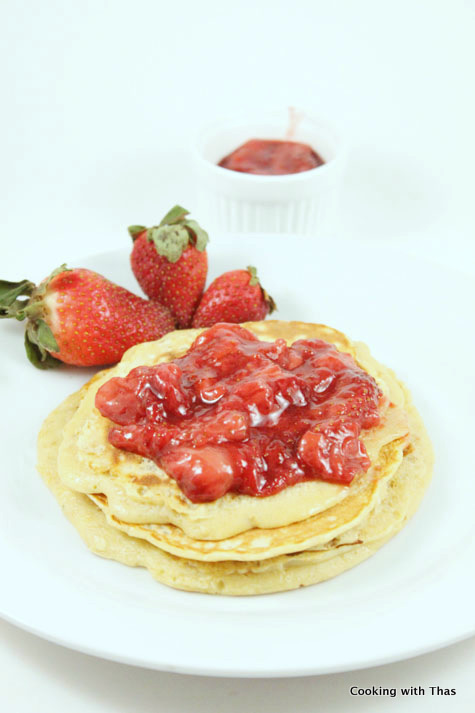 Strawberry, ripe fresh or frozen diced- 2 cups
Sugar- 3 tbsp
Maple syrup- 2 tbsp
Lemon juice- 2 tsp
Cook the above mentioned ingredients in a covered saucepan, till the strawberries are cooked well, about 15-20 minutes.
Mash the cooked strawberries with the spoon.
You could also add little water to thin down the syrup.
Remove from the heat and let cool down.
Top the oatmeal pancakes with maple strawberry syrup and enjoy.