Oatmeal Pancake with Maple-Strawberry Syrup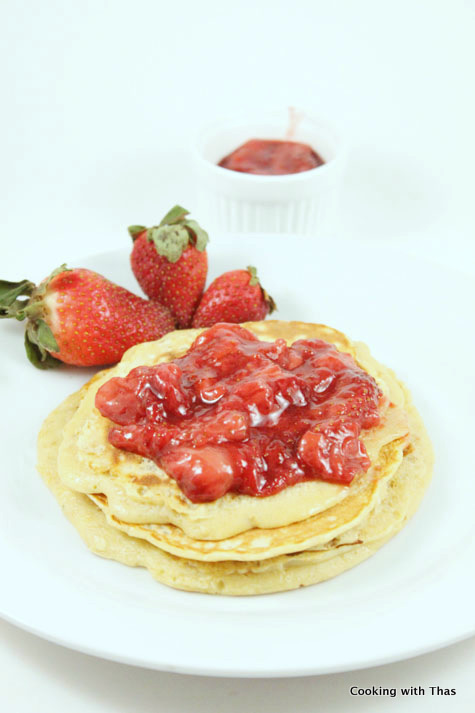 Oats, instant- ½ cup
Milk- 1 cup
All purpose flour- 1 cup
Brown sugar or White sugar- 2 tbsp
Baking powder- 1 tsp
Salt- ¼ tsp
Egg- 1
Butter, unsalted and melted- 2 tbsp
Vanilla extract- 1 tsp
Soak oats in milk for 10 minutes.
In a bowl, combine: flour, brown sugar, baking powder, salt.
Add the oats soaked in milk, egg, butter and vanilla extract to the dry mixture.
Combine well with a fork or whisk to a thick batter, let stand for a few minutes.
Heat a pan or skillet over medium heat.
Grease with non-stick cooking spray.
Pour a spoonful of batter on the pan, let the bottom side cook well and turn golden brown.
Flip over and cook the other side too.
Serve on a plate.