Chickoo Shake or Sapodilla Shake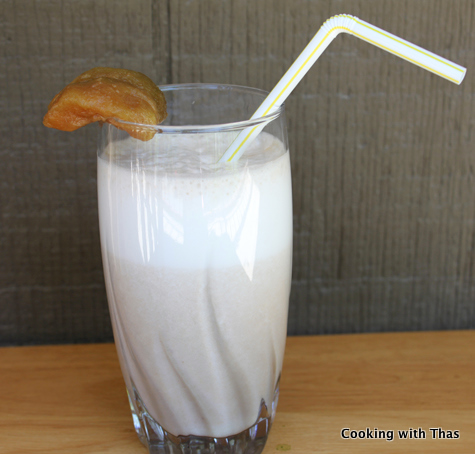 Chickoo, ripe - 8 slices, defrosted if using frozen or use fresh
Milk, chilled- 2 cups
Sugar- 3tsp
Vanilla extract- ½ tsp (optional)
Blend the chickoo, milk, vanilla extract and sugar in a blender until the chickoo has blended well and the shake turns creamy.
Pour into a milkshake glass and serve immediately.
You could even add vanilla ice cream, ice cubes etc.
For a healthy version: avoid the ice cream, it tastes delicious even without the ice cream.
If using frozen chickoo, defrost the chickoo in the microwave for 10-15 seconds or until it is no longer hard or you could keep it outside for few minutes to defrost.
Recipe by
Cooking with Thas - Healthy Instant Pot Recipes
at https://thasneen.com/cooking/chickoo-shake-or-sapodilla-shake/