Oven Roasted Cauliflower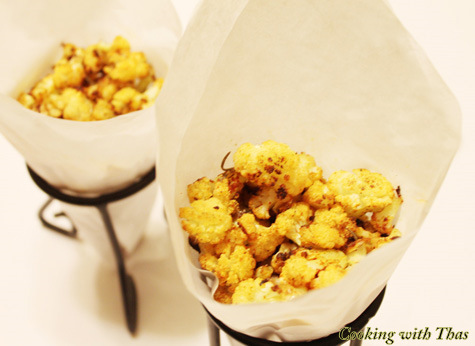 Cauliflower, separated to small sized florets (don't chop it)- ½ of the cauliflower
Ground black pepper -1 tsp
Paprika-1 tsp
Thyme- 1 sprig, chopped
Salt- ½ tsp
Olive oil-1 tbsp
In a large bowl combine the cauliflower and the seasonings, give it a toss.
Pre-heat the oven to 400F.
Spread the seasoned florets on a baking sheet lined with parchment paper.
Roast it uncovered for 20-25 minutes or until it gets caramelized and becomes golden brown.
Remove from the oven and serve it hot immediately.