Tri Color Pudding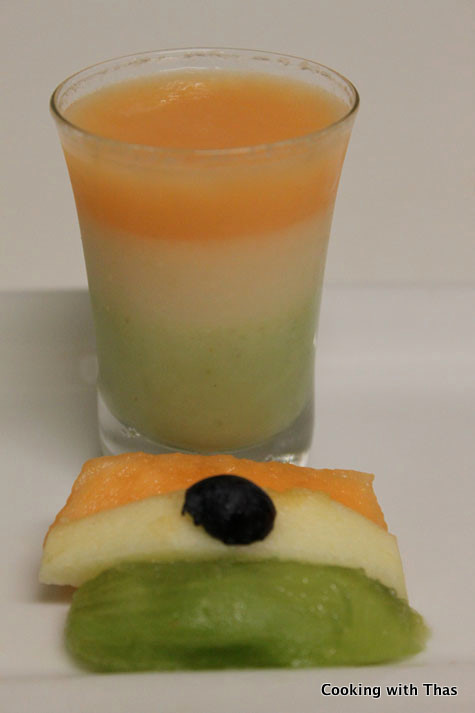 Avocado, ripe-1
Pistachios, shelled-1/4 cup
Milk- 1½ cups
Condensed milk- ½ cup
Agar-Agar strands- ¼ cup strands dissolved in ½ cup water
Combine agar-agar strands with ½ cup water, cook by stirring till agar-agar has dissolved in water.
Blend avocado and pistachios into a smooth paste by adding little water.
In a saucepan, combine milk and condensed milk. Cook for 5 minutes.
When the milk comes to a slight boil add the dissolved agar-agar and combine well.
Remove the pan from the heat, when it has slightly cooled down, add the avocado-pistachios puree and combine well.
Pour this mixture into a cake pan, dessert bowl or ramekin, after it has cooled down refrigerate to set.