Mango Coffee Mousse- Easy Mousse Recipe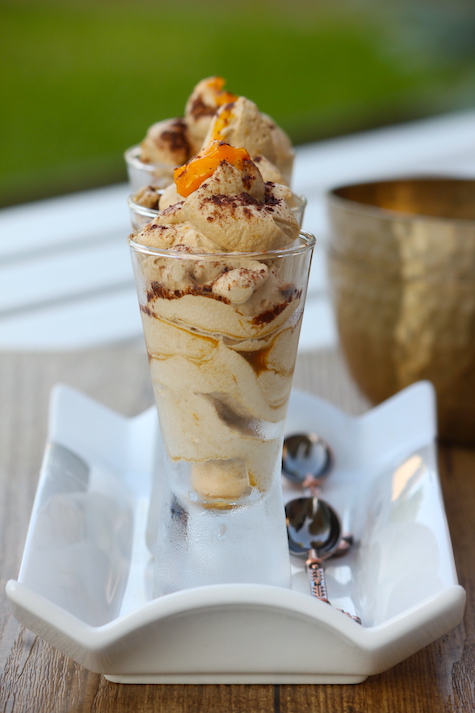 Cream Cheese- 1 cup, at room temperature
Instant coffee- 1 tbsp, mixed with 2 tbsp water
Sugar- 3 tbsp
Heavy whipping cream, cold- 1 cup
Pureed mango- 1 ripe mango or ½ cup
Cocoa powder- to sprinkle over the mousse
If using fresh ripe mango, puree the diced mango in a blender without adding water. I've added 1 mango.
Into a stand mixer bowl using paddle attachment or use an electric hand mixer, cream the cream cheese.
Add sugar and beat well.
Combine 1 tbsp instant coffee with 2 tbsp water.
Add the instant coffee to the creamed cream cheese.
Add heavy whipping cream. Use cold whipping cream.
Change the attachment on the stand mixer to whisk attachment.
Whisk at high speed till soft peaks have formed.
Add the pureed mango, using a spatula mix into the mousse. Do not over mix the pureed mango.
Add the mousse to dessert bowls or shot glasses.
Sprinkle cocoa powder over the mousse and top with mango puree or diced mango.
Chill in the refrigerator for an hour.
After an hour, the mousse will be set well.
Enjoy this light, fluffy and feathery mousse.