Dump And Go Instant Pot Chili Recipe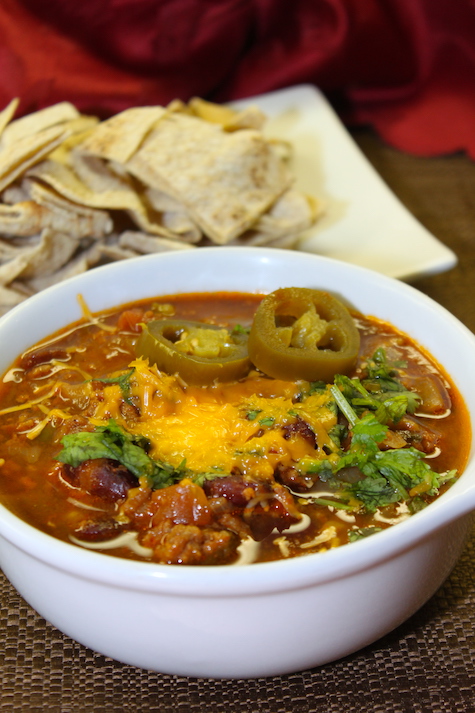 Ground beef- 1 lb or ½ Kg
Onions, chopped- 2
Green pepper, diced- 1
Garlic cloves, chopped- 2 or 3
Tomatoes, chopped- 2
Cooked red kidney beans- 2 cups (or use canned)
Tomato sauce- 1½ cups, 400 mL
Water- 1 cup
Chili powder- 1 to 1½ tsp
Ground cumin- 1 tsp
Paprika- 1½ tsp
Salt- 1½ tsp
Cilantro, chopped- 1 handful
Cilantro, chopped
Cheddar cheese, grated
Pickled Jalapeno
Turn on the Instant Pot.
Add all the above-mentioned ingredients to the stainless steel pot.
Close with the lid.
Select pressure cook mode, set time to 20 minutes at high pressure.
Go for a quick run, or do yoga or meditate.
After 20 minutes, do a quick pressure release. You can also let the pressure release naturally.
Open the lid and just inhale the aroma from the delicious chili.
Serve into a bowl, top with chopped cilantro, cheddar cheese, and pickled jalapenos.
Enjoy this comforting chili that's made effortlessly, YUM!