Nutella Hot Chocolate- Microwaved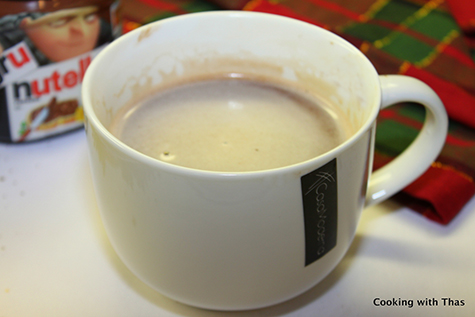 Milk- 1¼ cups
Nutella- 2 tbsp
In a microwave safe mug, add the milk.
Microwave the milk for 1 minute.
Take it out of the microwave, add Nutella and combine well.
Microwave for 2 minutes if you want it to be hot.
Take it out and combine well using a spoon.
Enjoy this hot delicious Nutella chocolate.
If you want, add toppings like whipped cream, dust with ground cinnamon, cocoa, shaved chocolates etc.