Garlic and Paprika Lobster Tails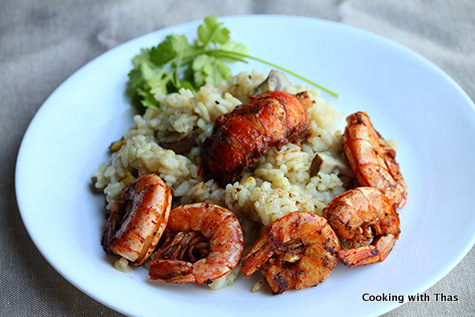 Lobster Tails- 4
Garlic powder- ¾ tsp
Paprika- 1½ tsp
Ground pepper- ¼ tsp
Olive oil- 1½ tbsp
Lemon juice- ½ tbsp
Salt- a few pinches
Butter- 2 tbsp
In a bowl, combine together garlic powder, paprika, ground pepper, olive oil, lemon juice and salt.
Spread over lobster tails and let marinate for 10 minutes.
Place a non-stick pan over medium heat, add butter, let it melt.
Place the marinated lobster tails, let the bottom side turn golden brown, flip it over and let cook the other side. Do not over cook the lobster.
Serve the lobster tails with risotto or rice or pasta.