Chilled Rooh Afza Milk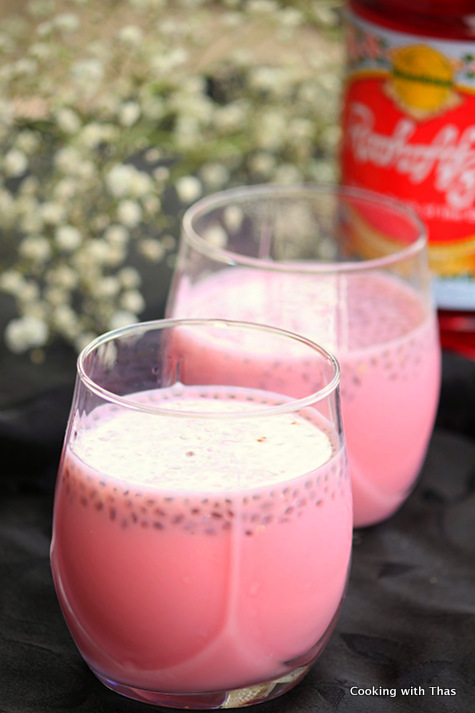 Chilled Milk- 1½ cup
Basil seeds- ½ tbsp soaked in ¼ cup water
Rooh Afza Syrup- 2 to 3 tbsp
Cardamom powder- 2 pinches (or add 1 smashed whole cardamom) (Optional)
Mixed nuts, chopped- 3 tbsp (almonds, cashew nuts, pistachios etc)
In a bowl, soak basil seeds in water for 10 to 15 minutes till they have plumped well.
In a mixing bowl, combine all the ingredients well.
Add rooh afza syrup according to your sweet level.
Adding cardamom powder is optional, it gives a nice aroma.
Pour into glasses and enjoy this aromatic and cooling drink.