Baked Cauliflower Tots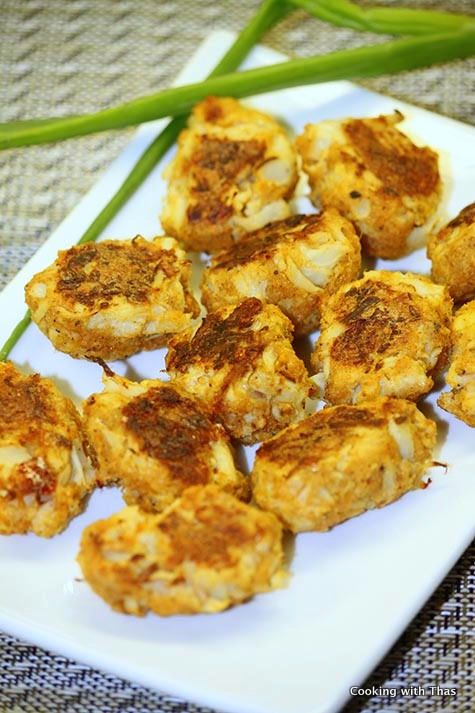 Cauliflower- 1 medium sized
Egg- 1
Paprika- ¾ tsp
Cumin powder- ½ tsp
Ground pepper- ¼ tsp
Dried oregano- 1 tsp
Cheddar cheese, grated- 1 cup
Breadcrumbs- 1 cup
Salt- ½ tsp
Preheat the oven to 400 F.
Remove the florets from a medium sized cauliflower.
Boil water in a cooking pot, season with a few pinches of salt and add the cauliflower florets.
Cook till cauliflower till it turns soft and tender. Drain the water and place the cooked cauliflower in a large bowl. Let cool down.
Using the back of a wooden spoon, coarsely mash the cauliflower. Do not make into a paste.
Add egg, combine well.
Add paprika, cumin powder, ground pepper, dried oregano, cheddar cheese, breadcrumbs and salt.
Combine well.
Place the prepared cauliflower mix in the refrigerator for 15 minutes.
Make small cylinder shapes out of the cauliflower mix and place them on a baking sheet lined with aluminum foil.
Place the baking sheet in the preheated oven and bake for 20 minutes.
Remove the baking sheet from the oven, let cool down a bit.
Enjoy the crunchy cauliflower tots.