Masala Bread Egg Toast Recipe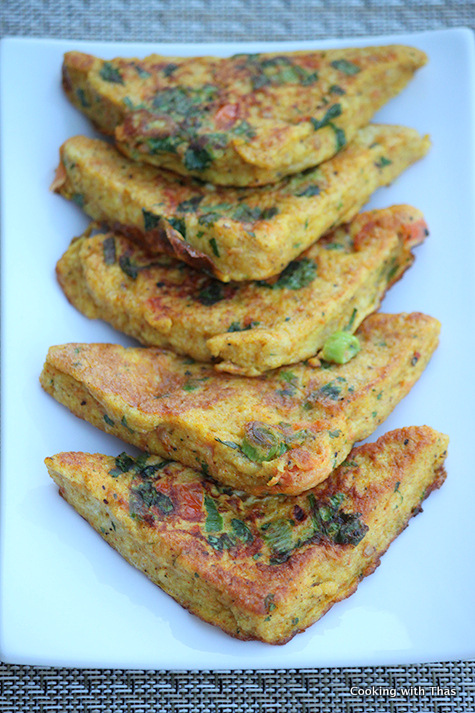 Bread slices- 6
Oil- 2 tbsp
Ripe Tomato, mashed- 1
Eggs- 2
Ground pepper- ¼ tsp
Chili powder- ½ tsp
Turmeric powder- ⅛ tsp
Green onions, chopped- 1 stalk ( or use chopped onions- 2 tbsp)
Cilantro or coriander leaves, chopped- 2 handfuls
Salt- a few pinches
Remove the brown sides of the bread slices, cut them diagonally.
In a bowl, mash the tomato well using a fork.
Add all the above mentioned ingredients "for making egg mix". Beat well using a whisk.
Place a non-stick pan over medium heat, add oil.
Dip the bread slices into the egg mix and coat well, place on the oil and roast till both sides turn golden brown in color.
Transfer to a kitchen paper towel and let cool down a bit and enjoy for breakfast or as an evening snack.
You can add any seasonings you like: for more flavor add ½ to 1 tsp chicken masala or meat masala.
Recipe by
Cooking with Thas - Healthy Recipes, Instant pot, Videos by Thasneen
at https://www.thasneen.com/cooking/masala-bread-egg-toast-recipe/