Strawberry Mocktail- Refreshing Summer Drink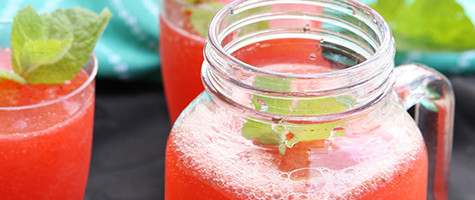 Strawberries, ripe- 30
Sugar- ½ cup
Water- 2½ cups
Ginger Ale- 1 liter
Lemonade- 1 liter (store bought)
Mint leaves- to garnish (optional)
Half the strawberries and add them into a blender jar, puree the strawberries along with the sugar and water till smooth.
Strain the pureed strawberries, this is to remove the grainy seeds.
Into a large pitcher, add the strained strawberry puree.
Pour the ginger ale and lemonade and combine well
Pour into mason jars or fancy glasses, garnish mint leaves and serve immediately.