Onion Coconut Chutney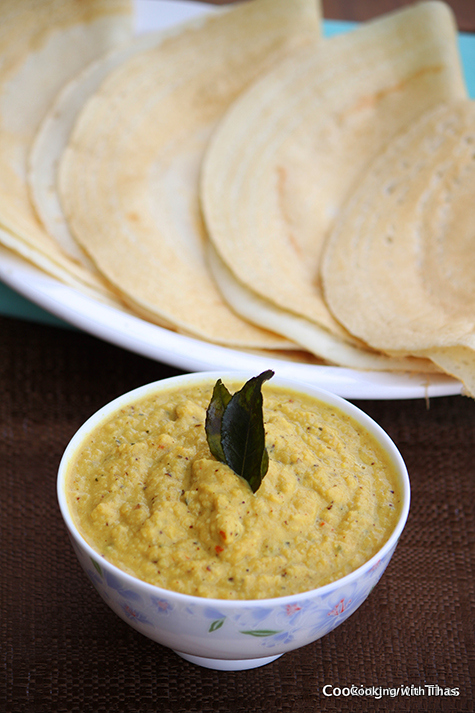 Oil- 1½ tbsp
Mustard seeds- 1 tsp
Whole dry red chilies- 2
Curry leaves- 1 sprig
Yellow Onions, chopped- 2
Ginger, chopped- 1 inch slice
Coconut, grated- ¾ cup
Turmeric powder- ⅛ tsp
Chili powder- ½ tsp ( add more if you need the chutney to be spicy)
Cumin powder- ½ tsp
Coriander powder- 1 tsp
Salt- to taste
Heat a saucepan over medium heat, add oil and let it turn hot.
Add mustard seeds, let it splutter.
Add whole red chilies and curry leaves, saute for a few seconds.
Add onions, season with salt and saute till onions turn golden in color.
Add chopped ginger and grated coconut, saute for a few minutes.
Add turmeric powder, chili powder, cumin powder, coriander powder and salt, combine well.
Add more chili powder if you want the chutney to be spicy.
Cook for a couple of minutes.
Remove the pan from the heat and let cool down.
Transfer the cooked onions and coconut into a blender, add ¼ cup to ½ cup water and puree to a coarsely smooth paste.
Taste and add more salt if needed.
Pour into a bowl and serve with Dosa or Idli.