Delicious Green Smoothie - Healthy Green Smoothie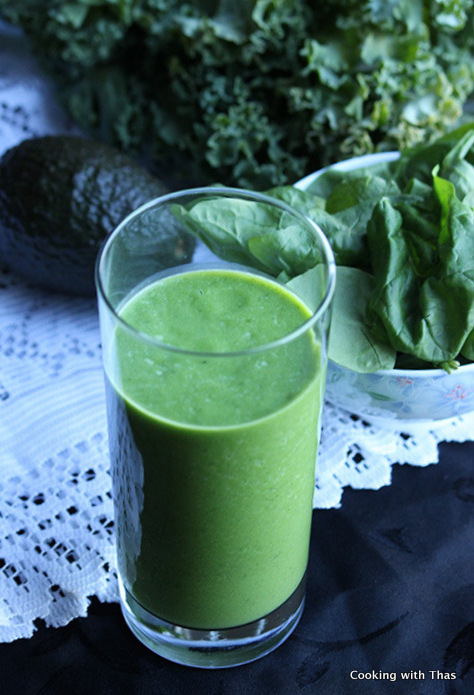 Fresh Spinach leaves- 2 handful (use organic)
Fresh Kale leaves- leaves from 1 stalk (use organic)
Ripe avocado- 1
Coconut water or regular water- 1½ cups
Honey or Agave nectar- 1 to 1½ tbsp (based on your needs)
Put all the ingredients into a blender, puree at high speed until smooth.
Pour into a glass and enjoy.
Try to use organic greens.
You could use any kind of greens. Fruits like apple, orange, strawberries, bananas can also be added.
You could even add almonds, chia seeds, flax seeds etc.
Instead of water, you could even add yogurt or almond milk.
Try adding different ingredients each time you make it.