Oven Roasted Butternut Squash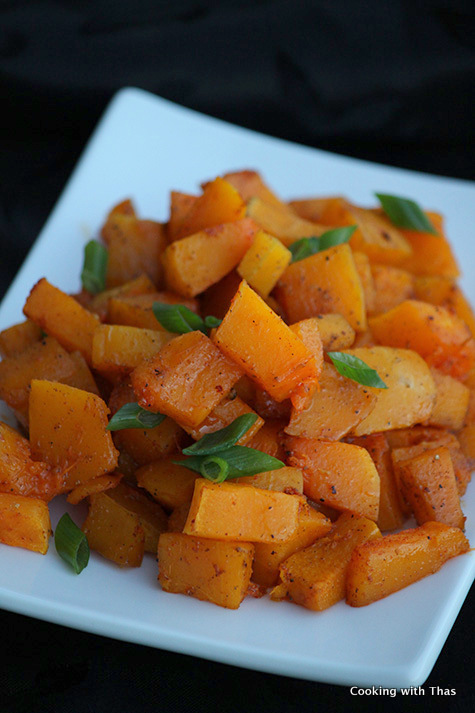 Butternut Squash, diced- 1
Paprika- 1 tsp
Ground cumin- ½ tsp
Garam Masala- ¾ tsp
Ground pepper- ½ tsp
Salt- to taste
Oil- 1½ tbsp
Green Onions, chopped- 1 stalk
Preheat oven to 400 F.
Peel the skin off the butternut squash and dice them evenly.
In a bowl, combine the diced butternut squash along with all the above mentioned ingredients except green onions.
Line a baking sheet with aluminum foil, grease with non-stick cooking spray.
Spread the seasoned butternut squash on the baking sheet.
Keep the baking sheet in the oven and roast for 40 minutes till the squash turns golden brown in color.
Remove from the oven, sprinkle chopped green onions over them.
Serve as a side dish and enjoy.