Easy Hot Chocolate Recipe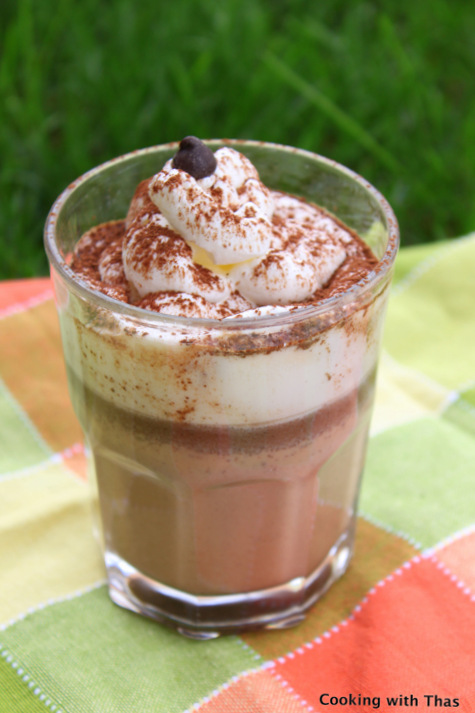 Milk- ¾ cup
Half and Half- ¾ cup (half and half has equal parts of cream and milk)
Semi-sweet chocolate chips- ¼ cup
Ground cinnamon- a few pinches (optional)
Whipped cream- for topping
Unsweetened cocoa powder- to sprinkle (optional)
This recipe is for making 2 cups, increase the amount of ingredients accordingly to make more.
In a saucepan, combine milk and half and half, let it come to a slight boil.
Add the chocolate chips and combine well using a whisk. Let the chocolate dissolve completely, don't worry about the tiny grains of chocolate.
Add the ground cinnamon, this is just optional. You could add other flavors too.
Have a taste, if more sweet is needed add a few teaspoons of sugar.
Remove the pan from the heat.
Pour the hot chocolate into a cup.
Top with whipped cream and sprinkle cocoa powder.
You can ignore whipped cream if you don't want it.
Indulge in this delicious hot chocolate.
Half and half is a diary product containing equal parts of cream and milk.

To make half-half at home: combine equal parts of cream and milk.
Recipe by
Cooking with Thas - Healthy Recipes, Instant pot, Videos by Thasneen
at https://www.thasneen.com/cooking/easy-hot-chocolate-recipe/