Olives and Sun Dried Tomato Pesto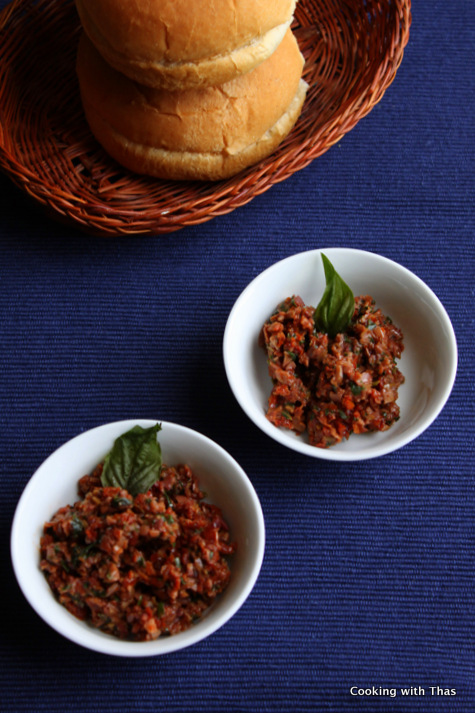 Black olives or Kalamata olives, jarred- ⅓ cup (drain the liquid)
Sun-dried tomatoes, in seasoned oil- 5 (drain the oil)
Fresh basil leaves- 4
Parmesan cheese- 2 tbsp (optional)
Ground pepper- ⅛ tsp
Salt- if needed (jarred olives already have salt in it)
Olive oil- 1 tbsp
In a food processor, puree all the above mentioned ingredients to a coarse paste.
You could spread this pesto on buns, sandwiches, pizzas, flatbreads, top the cutlets or add to pasta.
Increase the amount of ingredients accordingly to make more.
Store in an air tight container and keep it in the refrigerator.