Mayo and Ketchup Dressing- Easy French Dressing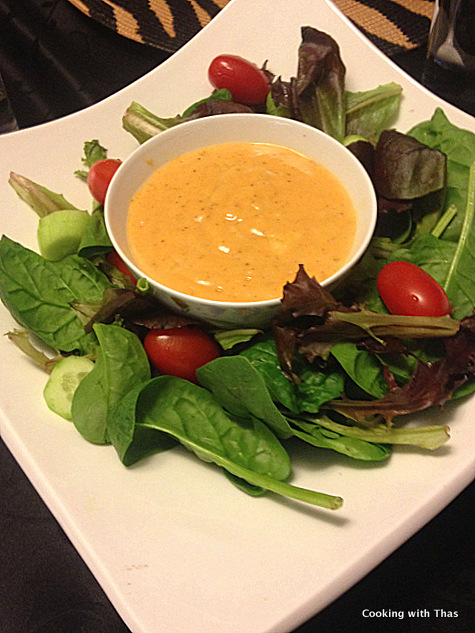 Mayonnaise- ¼ cup
Tomato ketchup- ¼ cup
Cider vinegar- ⅛ cup
Sugar- 1 tbsp
Onion, chopped- 2 tbsp
Salt- ¼ tsp
Ground pepper- ¼ tsp
Extra virgin Olive oil- ½ cup
Place the mayonnaise, ketchup, cider vinegar, sugar, onion, salt and ground pepper in a blender and blend to a smooth paste.
Gradually, add the olive oil and blend it to smooth constituency.
Chill the dressing in the refrigerator for 30 minutes.
Drizzle over salad or serve as a dipping sauce.
Double the amount of ingredients to make more.