Squid Salad with Red Wine Vinegar Dressing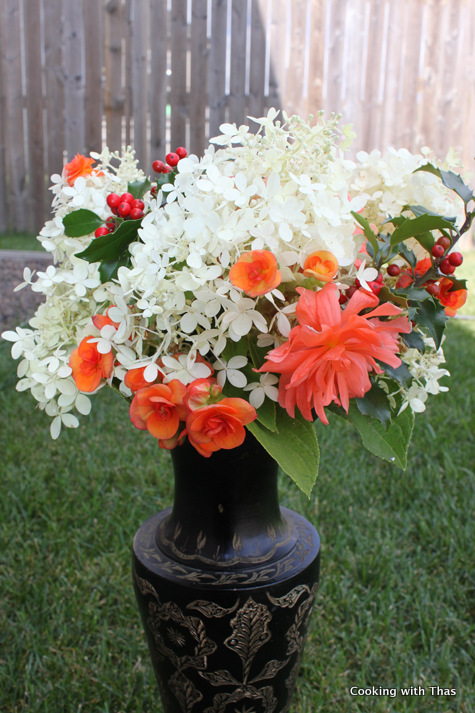 Squid, cleaned and chopped- 7, small
Ground pepper- ½ tsp
Paprika- 2 tsp
Ground cumin- ½ tsp
Salt- to taste
Oil- 2 tbsp
Red wine vinegar- ½ cup
Mayonnaise- 4 tbsp
Oregano, dried- 1 tsp
Ground pepper- ½ tsp
Salt- to taste
Jalapeño pickled- 4 slices, chopped small (optional)
Lettuce, chopped- 1 small bunch
Tomatoes, chopped-2
Olives, green or black- ½ cup
Red onion, chopped- 1, small
I used already cleaned squid, cut the squid into 1 inch rounds, use the tentacles too.
In a bowl, marinate the squid along with ground pepper, paprika, ground cumin and salt. Keep aside for 10 minutes.
Place a pan over medium heat, add the oil.
Add the marinated squid to the oil, saute for a minute.
Cook the squid covered till it turns tender and cooked well.
If the water dries off, add little by little and cook till it has done.
Keep aside the cooked squid.
In a measuring jar or bowl, whisk the red wine vinegar and mayonnaise till it has combined well.
Add oregano, ground pepper, salt and chopped jalapeños, combine well.
In a salad bowl, combine lettuce, tomatoes, olives and red onion.
Pour the salad dressing over it and combine well.
Top the salad with cooked squid.
Serve as a side dish.