Grilled Tandoori Chicken Wings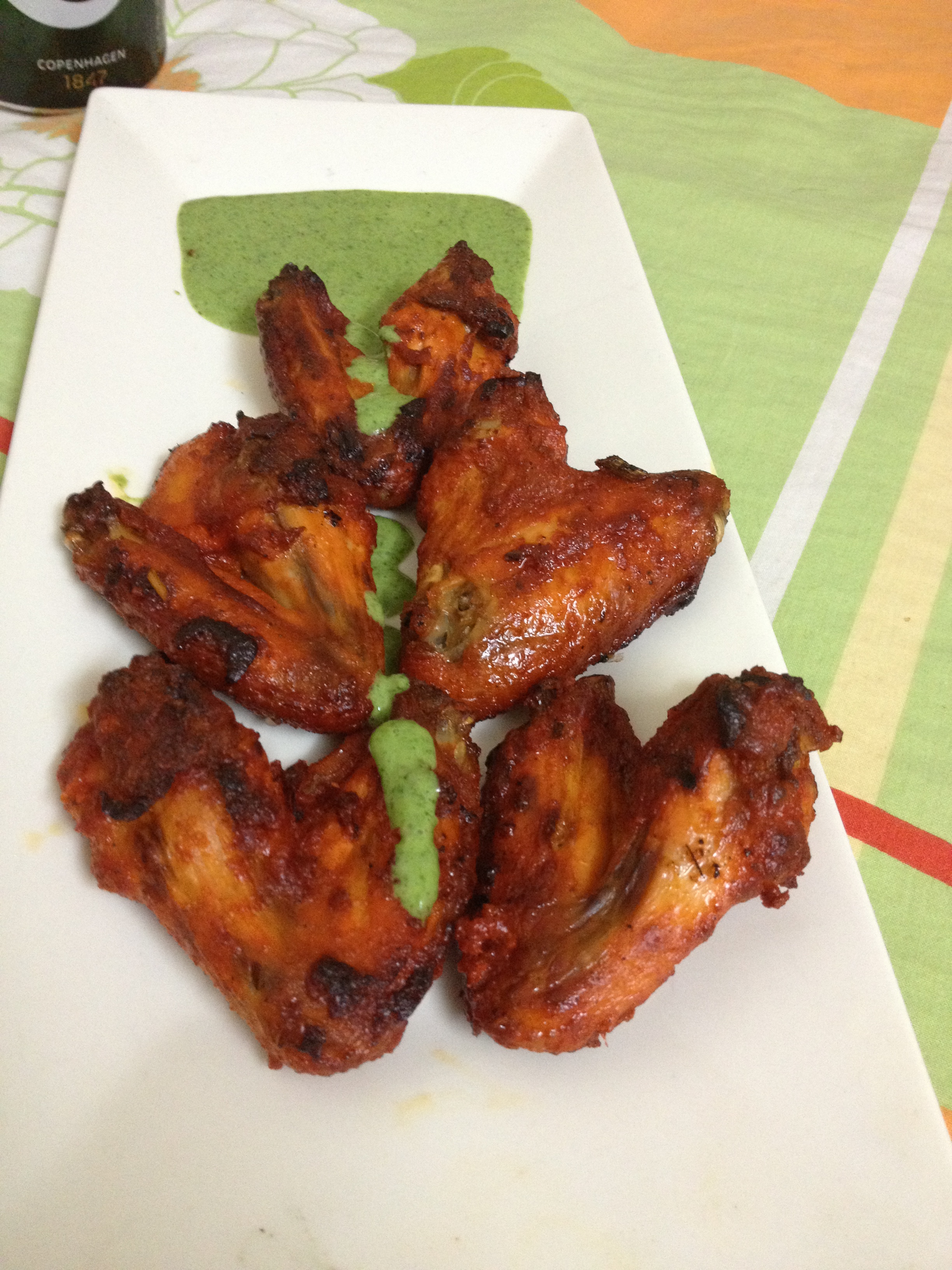 Chicken Wings – 500 grams
Chili powder – 2 tsp
Coriander powder – 1 tsp
Turmeric powder – ½ tsp
Cumin powder – ½ tsp
Garam Masala – ½ tsp
Hung curd – ½ cup (normal curd put through a strainer suspended over a bowl for half an hour)
Lemon juice- ½ lemon
Mustard oil – 1 tsp (you can use more)
Dried Mint leaves – 1 tsp (crushed)
Dried Fenugreek leaves – 1 tsp (crushed)
Salt – to taste
Water – as required
Make a paste with all the ingredients except chicken wings, using a little water. Marinate the chicken wings for at least an hour. Half an hour is barely sufficient, overnight is awesome.
Preheat the oven/grill/tandoor and bake it for ten minutes on one side.
Flip it to the other side and cook for 5 minutes.
You can test the doneness by touching the surface.
If there is any sticky masala pop it in the oven for a couple of minutes more. That's it.. simple isn't it?
Serve hot with Mint chutney.