Baked Sesame Ground Beef Patties or Cutlets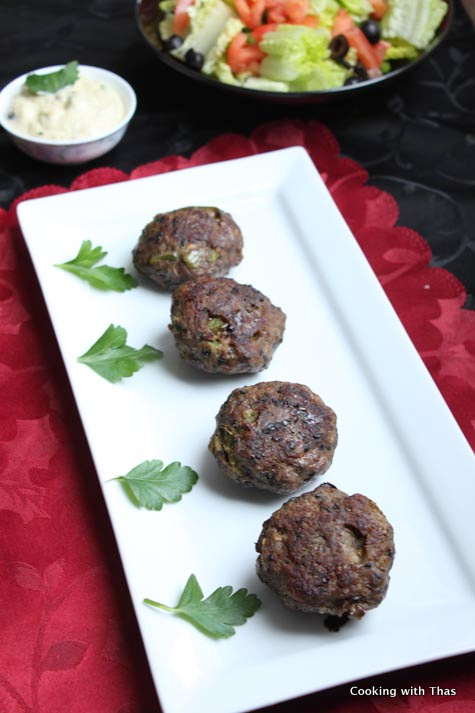 Extra lean ground Beef- 1 lb or ½ kg
Dried basil- 1 tsp
Dried oregano- 1 tsp
Ground pepper- ½ tsp
Worcestershire sauce - 1 tbsp (or use soy sauce)
Dried chili flakes- ½ tsp
Green pepper, chopped very small- 1
Sesame seeds- 2 tbsp
All-purpose flour- ⅓ cup (or use gluten free flour)
Salt- to taste
Preheat oven to 400 F or 200 C.
In a large bowl, combine all the above mentioned ingredients well.
Make medium sized balls out of the mixture and flatten it between the palm of your hands.
Line a baking sheet with aluminum foil and grease the foil with non-stick cooking spray.
Place the ground beef patties on the baking sheet and bake for 30 minutes.
After 30 minutes, flip the patties over and bake for another 15 more minutes.
Remove from the oven and serve warm along with salad.
You could even place these patties between toasted breads/buns and top with cheese or wrap it in a tortilla or pita bread along with greens/veggies.