Corn Masala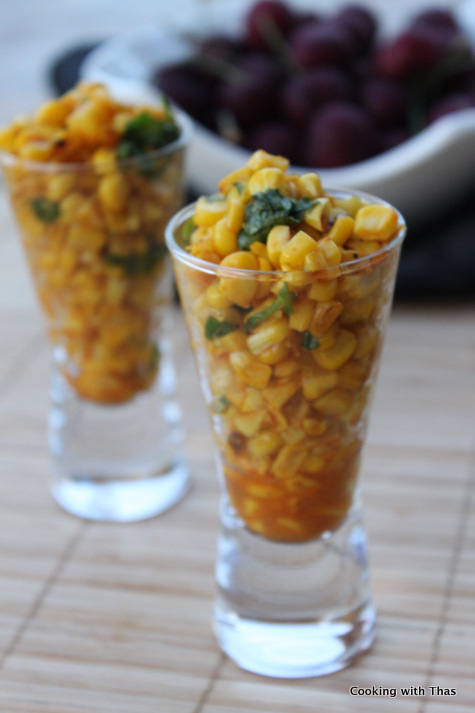 Sweet Corn kernels- of 2 corn
Olive oil- 1 tbsp
Garam masala- 1 tsp
Kashmiri red chili powder- 1 tsp ( or use regular chili powder)
Ground pepper- ⅛ to ¼  tsp
Turmeric powder- ¼ tsp
Salt- to taste
Lemon juice- 1 tbsp
Cilantro, minced- 3 tbsp
I scrapped the kernels off the cob using a knife.
Place a pan over medium heat, add olive oil.
Add the corn and saute for a minute.
Add chili powder, turmeric powder, garam masala, ground pepper and salt, combine well.
Saute for a few minutes.
It doesn't have to be cooked well.
Add lemon juice, combine well.
Finish it off with cilantro.
Remove from the heat.
Serve in small cups or bowls.