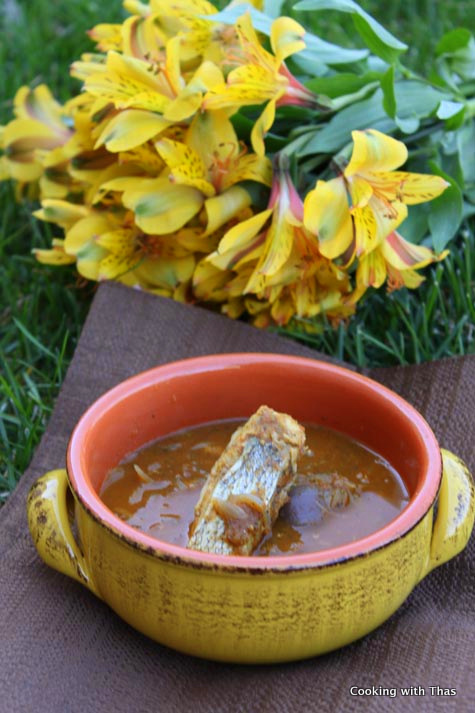 This is the 9th kind of fish curry that I am posting…
I am happy dancing, how could I not? Guess what's the temperature over here??? We are enjoying 25 degrees C temperature since yesterday, I feel like a bird freed from its cage. I am super excited and want to do all those outdoor activities that I haven't done since December. Our bicycle and motorcycle are out of hibernation and are put into great use.
Sitting in my backyard, enjoying the fresh breeze, chirping of the birds, swaying of the leaves and watching the Sun as it gets ready to set gorgeously. This is true Spring bliss for me!!! Today, I wished the day would never end. Then I thought, what if tomorrow is beautiful than today??? So, I wanted the day to end peacefully and stunningly.
It's that time of the year when I'll be seen adoring and embracing flowers, flowers have never failed to make me happy!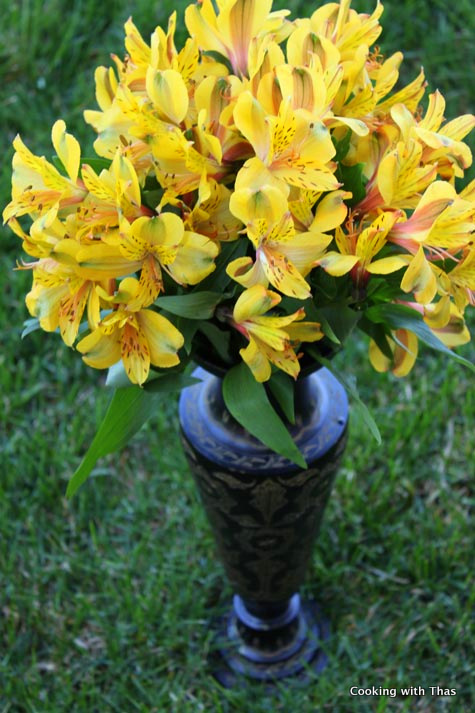 One of the things that I love to do in Summer is taking food pictures outside, in my backyard. Lots of sunshine and brightness makes the picture beautiful, I cannot stop clicking.
In this post I would like to share the recipe for making an easy fish curry: Kerala style, obviously. I don't make fish curries quite often, but when I make, I try to make it differently each time. So, this time I pureed some spices and cooked the fish in it. I used a different fish this time, it was Porgy fish, very mild tasting and soft fish.
An easy to make fish curry which goes along with tapioca, rice, roti etc.
Here are the recipes for other fish curries, click here.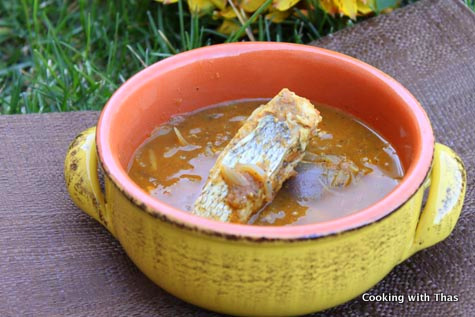 Easy Fish Curry - Kerala Style
Ingredients
To Puree into paste
Garlic, chopped- 2 large cloves
Ginger, chopped- 2 inch slice
Green chili, halved-1
Tomato, chopped- 2
Cilantro- 1 handful
Curry leaves- 10
Kashmiri red chili powder- 1½ tsp
Ground cumin- ½ tsp
Turmeric powder- ¼ tsp
Ground black pepper- ½ tsp
Garam masala- ½ tsp
Salt- to taste
Water- ¼ cup
While cooking
Fish- 6 slices (I used porgy fish, you could use tilapia or any kind)
Oil- 2 tbsp
Small onions, chopped- 12
Water- ½ cup
Tamarind, fresh- 2 inch slice soaked in 4 tbsp warm water
Salt- to taste
Instructions
In a blender, puree the above mentioned ingredients "to puree into paste". Keep aside.
Soak the fresh tamarind in 4 tbsp warm water. Combine the tamarind in water, drain the juice, keep aside.
Place a saucepan or clay pot over medium heat, add oil, let it turn hot.
Add small onions and a few pinches of salt, saute till translucent.
Add the pureed paste and saute for a few minutes.
Add water to thin it down and let it come to a slight boil.
Add strained tamarind juice, combine well.
Add the fish into the sauce, cover the pan with its lid and cook for a few minutes.
Fish gets cooked pretty fast, don't over cook it as the fish will fall apart.
Taste, add salt and more ground pepper if needed.
Remove the pan from the heat, keep covered for sometime.
Serve with Kappa (tapioca), rice, chapati etc.