Chicken salad drizzled with zesty Asian peanut butter dressing…
It's been a few weeks since I'm out of the blogging world. I even started to think if I have lost interest in cooking and blogging. To blog, I need to cook something interesting and different. Well, the creative part of my brain was literally dead for a few weeks. I so needed a break!
Yup, it was vacation time last week.
We vacationed in St Martin, a beautiful island in the Caribbean. Relaxed in the resort, roamed around the island aimlessly, tried delicious caribbean delicacies and had a jolly time. One of the attractions in Maho beach is plane spotting as the airport is pretty close to the beach; people could stand directly under the low flying flight as it makes the mighty landing. When the plane takes off, the jet blast would blow you away into the ocean, it was quite an experience. Anyhow, I am back with a bang with lots of good St Martin memories. Sharing some pictures-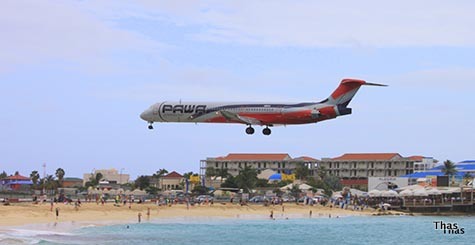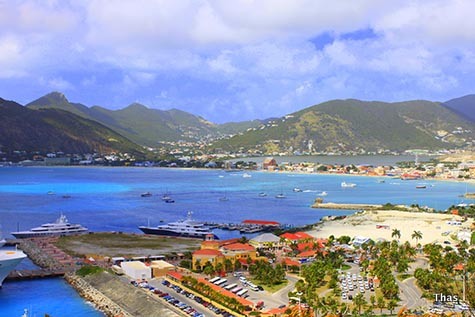 I made this for tonight's dinner- chicken salad with peanut butter dressing. Had a chat with one of my friends before cooking dinner , she mentioned about Asian ginger vinaigrette and her love for it. That kind of helped me to decide on what to make for dinner- it's going to be a salad, of course with chicken and drizzled with an Asian dressing. I had peanut butter in my pantry, hence it's going to be peanut butter dressing with Asian flavors. I am not a huge fan of peanut butter, however I loved this dressing. This dressing has so much flavor, the added ginger, garlic and lemon juice makes it zesty.
Peanut butter dressing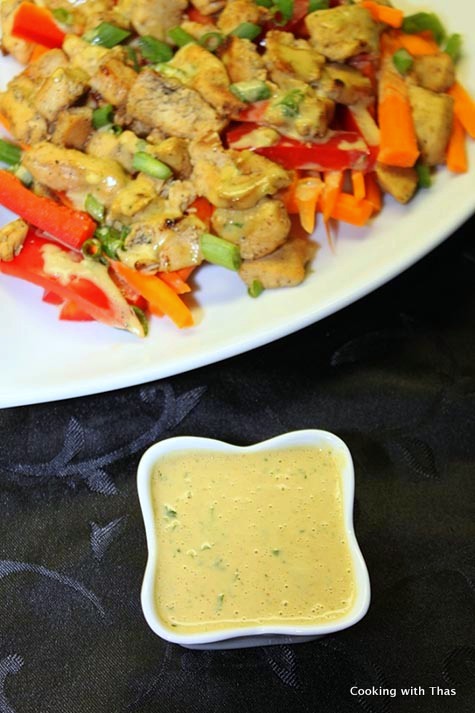 Chicken Salad with Asian Peanut Butter Dressing
Ingredients
For cooking chicken
Chicken breasts, cut into wedges- 2 breasts
Soy sauce- 1 tbsp
Hoisin sauce- ½ tbsp
Ground pepper- ½ tsp
For making peanut butter dressing
Creamy peanut butter- ¼ cup
Soy sauce- 1 tbsp
Rice vinegar- 2 tbsp
Lemon juice- 2 tbsp
Oil- 3 tbsp (I used coconut oil)
Honey- 1 tbsp
Garlic, grated- 1 clove
Ginger, grated- 1 inch slice
Fresh Cilantro leaves- 2 tbsp
Freshly ground pepper- ¼ tsp
Water- 3 tbsp to thin down the dressing
Veggies
Red pepper, julienned- 1
Carrots. julienned- 2
Green onions, chopped- 1 stalk
Peanuts- to garnish
Instructions
In a saucepan, combine the chicken with soy sauce, hoisin sauce and ground pepper.
Place the saucepan over medium heat, cook covered till the chicken has cooked well and turns light brown.
Remove the pan from the heat and let chicken cool down.
Into a blender, add all the ingredients for making the peanut butter dressing and blend till smooth.
Into a bowl, add the cooked chicken and veggies, pour the peanut butter dressing over and combine well. Garnish with green onions and peanuts.
Serve immediately and enjoy this delicious chicken salad with zesty peanut butter dressing. YUM!