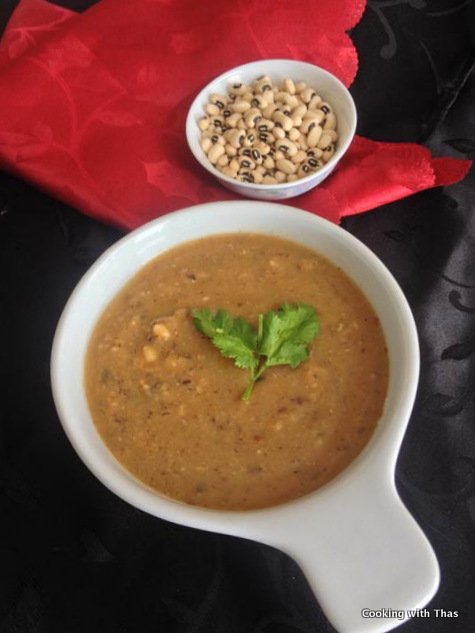 Comforting and healthy soup…
I think I am getting used to -20 degrees C freezing weather. This year's winter has been horrendous and it can't get any worse. We had tons of snow piled up everywhere and it looks like a frozen tundra. It's big time I need to get a pair of ice skates so that I can skate to places rather than worrying about my car skidding and getting stuck in the snow.
So this winter I have been making a variety of soups that can make me feel cozy and warm. I literally dare to add any kind of ingredients into my soup. Soups help me to use up all the leftover veggies/beans in the refrigerator.
Last weekend, I wanted to finish the black eyes peas that had been sitting in my pantry. And yes I made a soup out of it and used up all the peas. This is in deed a very healthy and hearty soup.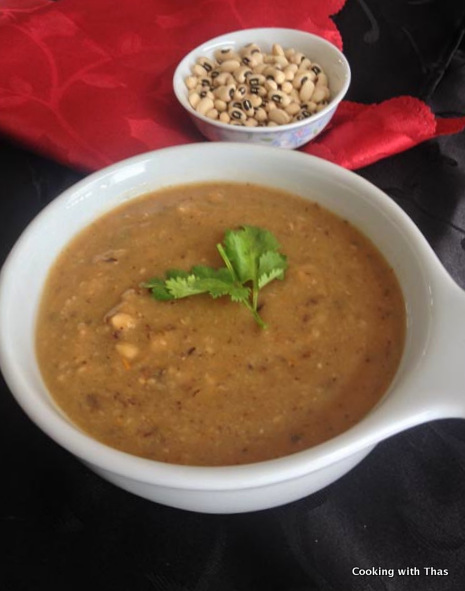 Black eyed Peas Soup
Ingredients
Black eyed peas- 1 cup
Carrot, diced-1
Garlic, chopped- 1 clove
Ginger, chopped- 1 inch chopped
Onion, diced-1
Tomato, chopped-1
Chili powder or cayenne- ¾ tsp
Ground cumin- ½ tsp
Bay leaf-1
Dried basil- 1 tsp
Dried oregano- 1 tsp
Chicken stock, low-sodium- 1 cup
Water- 3 cups
Ground pepper- ¼ tsp
Cilantro- 2 handful
Salt- to taste
Instructions
In a pressure cooker or in a dutch oven, add all the above mentioned ingredients.
Cook till the black eyed peas has turned tender.
If using pressure cooker cook till 3 to 4 whistles.
After the mixture has cooled down a bit, discard the bay leaf and puree the mixture in a blender or using a hand blender.
Return to the pot, add water if needed to thin down the soup.
Taste and add salt/ground pepper if needed.
Garnish with chopped cilantro.
Serve in a soup bowl along with crackers.