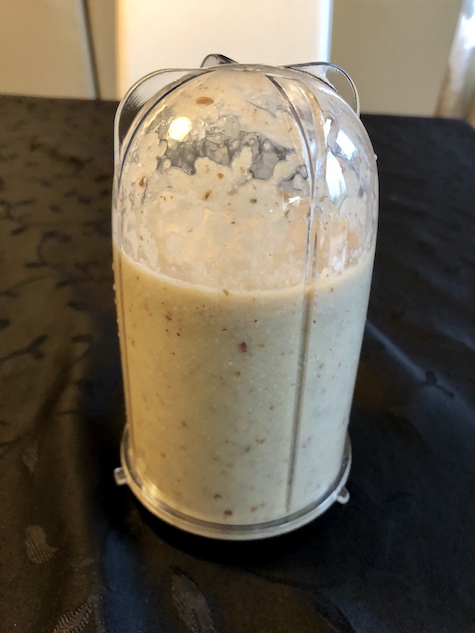 Healthy smoothie to kick start your day…
Smoothie made with banana, apple, nuts, and flaxseed. Healthy, filling and instant energy booster.

Banana Apple Smoothie- Healthy Smoothie Recipe
Ingredients
Apple- 1
Banana- 1
Pecans or Almonds- 6
Flax seeds- 2 tsp
Milk- ½ cup
Water- ¼ cup
Instructions
Add all the ingredients into a blender cup and blend till smooth.
This will make 1 tall glass smoothie.
For making more, increase the ingredients accordingly.