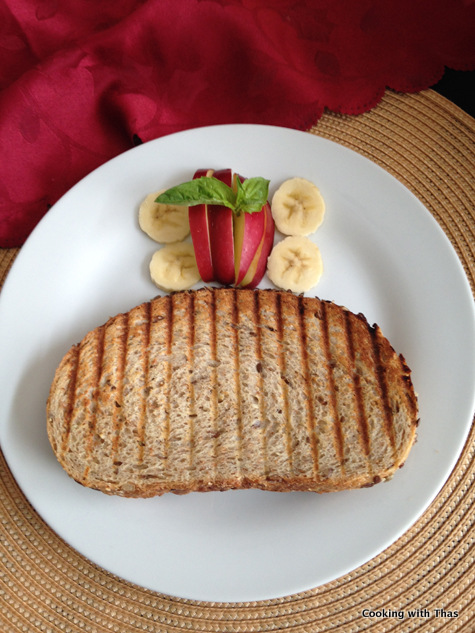 Ringing in the New year with this delicious breakfast…
Woke up this morning with a big huge wide smile on my face and I screamed 2014 is here! Wishing everyone a happy and spectacular New year. Hope this New year brings only joy and happiness to everyone around the world.
I had a rather quiet New year's celebration with my Man. The temperature dropped drastically last night that made us cuddle to the couch and to watch the ball drop at Times square from home. My man was planning to go out for dinner, and I planned to make a stylish dinner at home. I did succeed in impressing my Man by giving him a fine dining experience at home. The spread included: Lobster bisque, Baked Rosemary and lemon Cornish Hen, Roasted sweet potato wedges and lemon soda. It was truly delish and much better than dining at a restaurant.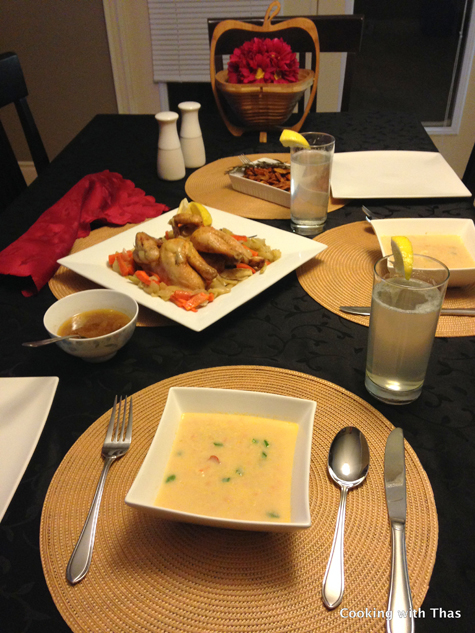 This morning as I was thinking about what to make for breakfast, I was struck by the thought of making easy breezy breakfast dishes and to share the recipe here. Then I felt, I shouldn't just focus on breakfast, it has to be lunch, dinner, snacks etc.
Presenting the first yummiest breakfast of this year, I made sure it's easy to make yet tastes delicious. Without any doubt, this is going to be kids favorite breakfast or snack. Well, adults are going to love it too.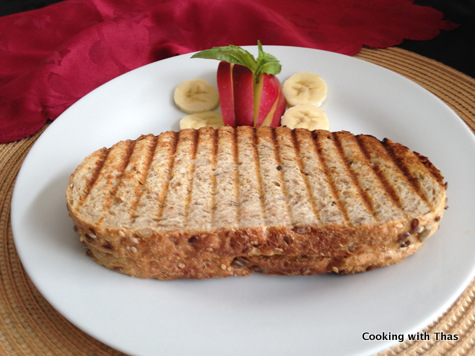 Preparation Picture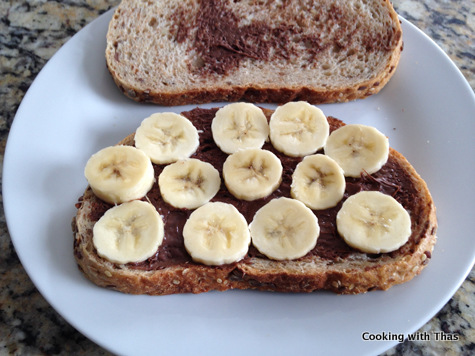 Banana and Nutella Panini
Ingredients
Bread, whole wheat or white or multigrain
Nutella Hazelnut Chocolate spread, or use any brand
Ripe banana, sliced as thin rounds- ½ banana/panini
Instructions
Spread one of the bread slices generously with the chocolate spread.
If you prefer you could spread on both the slices.
Place the cut bananas on one of the slices, close with the other slice.
Grease the panini maker with butter or non-stick cooking spray. Or use a non-stick pan.
Place the bread and toast till it turns golden brown in color.
Transfer to a plate; place sliced apples, remaining banana and serve warm.
Notes
You could even place halved ripe strawberries along with the bananas.

Make sure to use ripe banana.