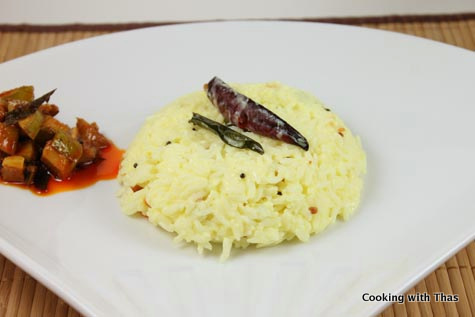 South Indian comfort food…
Why me??? Whenever there's a flu season, I'll be the first one to get it. Yesterday, was the coldest day of this winter, temperature dropped drastically to -16 C and it felt like -28 C. I was driving to work, all of a sudden car windshield got cloudy, turned on the water spray and voila! the reservoir was empty. Bought the fluid and voila! the hood wouldn't open. I got so frustrated, had to clean the wind shield manually, I almost stood frozen. After the cleaning ceremony, I got into the car and started sneezing, since then I've been sneezing non-stop. Finally, flu viruses hugged me so tightly even after trying so hard to run away from it…Drinking lots of fluid, soups and taking good rest to ward off flu viruses, I'm feeling much better already.
Today, I was backing up food pictures and came across the picture of curd rice that I'd taken long time before. Curd or yogurt rice is one of the comfort foods in South India and is enjoyed by both veggies and non-veggies alike. This is avery humble and simple food, when eaten with pickle tastes very delicious.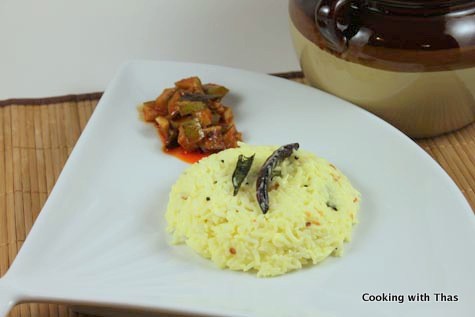 Step by Step Pictures:
To see all the 888 recipes published so far, please go to the recipe index.
If you enjoyed this post, subscribe to receive future posts


You can also subscribe via Facebook, Twitter and RSS