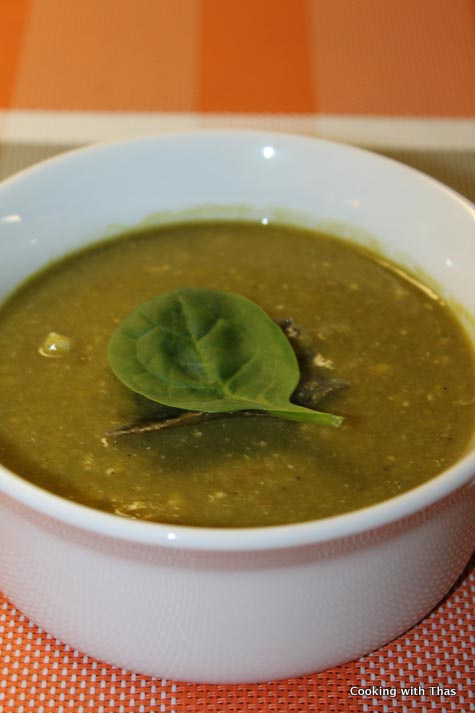 Healthy, healthy, Yummy, yummy…
Every Sunday night I ask this question to myself: "why do weekends go so fast???" I guess none has the answer for that. I had a pretty good weekend; got a massage on Saturday, did some shopping, did some reading etc etc. Before I knew it's Sunday night and as always I was running around trying to finish up all the chores. I was tempted to skip making dinner and be happy with the leftover food. As I opened the refrigerator, the view inside of it packed with all fresh veggies and fruits put a smile on my face. This time, I was more tempted to take the spinach out of the refrigerator and make something out of it. First thought was Spinach chicken, so I went with it. Then, I felt like adding red lentil also, so I first cooked the red lentils, then spinach and the chicken and combined everything together. I was thinking spinach lentil chicken curry, but I found it excellent as a soup. It can be enjoyed as it is or can be eaten along with rice, it's totally your choice. I have to tell you, this dish tasted so so tasty and it's very very healthy. After making a delicious dish on a Sunday night, I feel much better and I am all set to welcome the week.
Have a great week ahead everyone, be happy and make others happy!
We did have get some snow last weekend, it wasn't that crazy though. Snow always wakes up the kid in me, this is what happens when I am out in the snow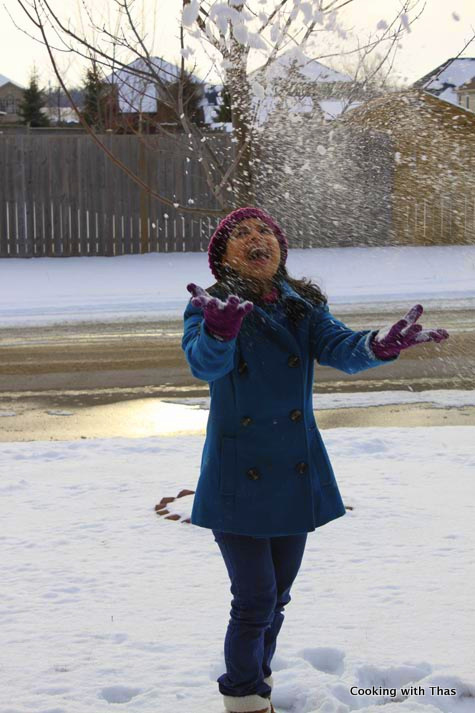 Spinach Lentil Chicken Soup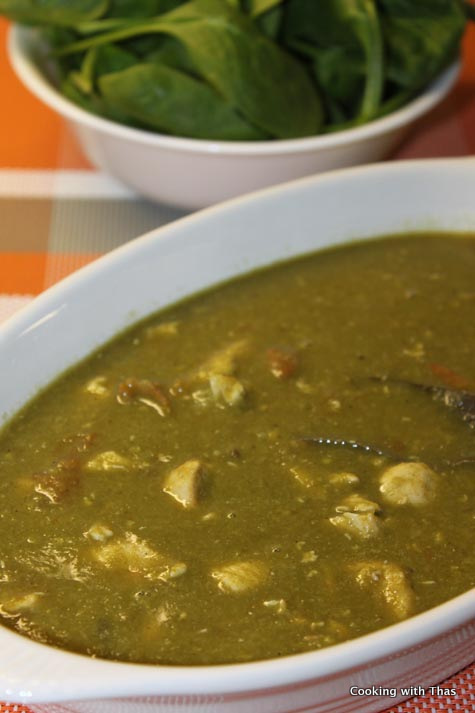 To see all the 882 recipes published so far, please go to the recipe index.
If you enjoyed this post, subscribe to receive future posts


You can also subscribe via Facebook, Twitter and RSS